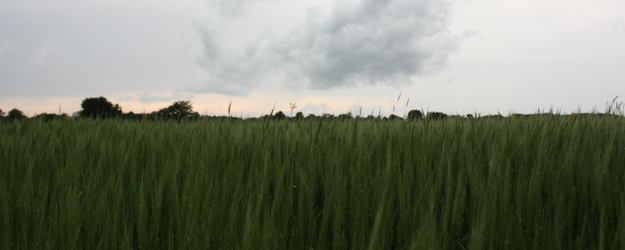 Wheat rose, trimming a second week of losses, as a drop to the lowest level since March spurred buying from some investors. Soybeans were poised for the biggest weekly gain in more than a month.
Wheat for July delivery climbed as much as 0.4 percent to $6.62 a bushel on the Chicago Board of Trade and was at $6.605 by 1:28 p.m. in Singapore. Futures fell to $6.54 yesterday, the lowest intraday level for a most-active contract since March 12, amid speculation rains will aid crops in the U.S., the top exporter. Prices are set for a 2 percent drop this week.
Rains will continue through May 27 in the Plains winter wheat belt, with near general coverage of rainfall averaging around 2 inches (5.1 centimeters), Commodity Weather Group LLC said in a report yesterday. Spring wheat showers remain limited until late in the weekend, allowing for some more planting progress in both the U.S. and Canada, it said. Prices have slumped about 11 percent since reaching a 14-month high on May 6 as drought conditions eased in the Great Plains.
"Today's rise is probably due to short covering after the sharp fall last night," said Tetsu Emori, a senior fund manager at Astmax Asset Management Inc. in Tokyo, referring to the closing of bets on price decline. "Weather forecasts show rains will fall until next week and that is pushing down prices and having an impact on the spring crop."
Soybeans for July delivery traded at $15.1775 a bushel in Chicago from $15.1875 yesterday, the highest settlement price since June. Futures are set for a 3.6 percent gain this week, the most since the period ended April 18.
Corn for July delivery fell 0.1 percent to $4.7625 a bushel, heading for a 1.5 percent drop this week.