NAWG's CEO Shift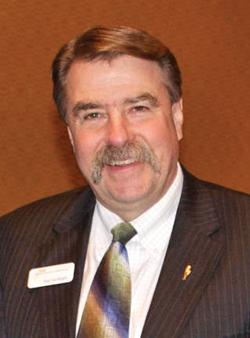 Bing Von Bergen
The National Association of Wheat Growers (NAWG) CEO Dana Peterson voluntarily resigned her post in February, citing "personal circumstances," says NAWG President Erik Younggren. Stepping into the position is Montana wheat and barley farmer Bing Von Bergen, who was elected as the new CEO at NAWG's board of directors meeting at Commodity Classic in March.

"Dana served us well for the three years she was in the CEO position, and we thank her for her tireless, passionate work for the association and the nation's wheat growers on Capitol Hill and beyond," Younggren says.

In her resignation letter, Peterson thanked the NAWG board for the opportunity to serve the nation's wheat growers and wheat industry.

Von Bergen farms and is also the co-owner of Heartland Seed Company, which specializes in small grain seeds as well as grass and alfalfa seed. He has also served in several leadership roles in his community.

"I am entering this new role during what some may consider a challenging time for our association and our industry, but I see a lot of opportunity for us to grow and improve," he says. "I appreciate my fellow growers entrusting me with these duties and responsibilities, and I will work diligently to ensure I live up to them."
---
New Price Era?
In 2008, the University of Illinois released a report addressing the trend toward higher crop prices and whether or not they were an anomaly or here to stay. The conclusion was commodity prices—including wheat—had moved to a new higher nominal price in late 2006. Now, University of Illinois researchers have confirmed the impressive accuracy of its price projections.

For 2006 through 2012, the researchers projected an average wheat price of $5.80, with a projected low of $3.30 and a high of $10.15. Actual price ranges were mere pennies off the mark—$5.88 average, $3.25 low and $10.40 high.

Researchers are now evaluating the projections, which will be used to draw implications for marketing the 2012 and 2013 crops.
---
Duck Worth
Where there's a will, there's a waterfowl. At least, that's the hope of a continued collaboration between Bayer CropScience and Ducks Unlimited to promote winter wheat plantings in areas traditionally planted to spring wheat.

In 2009, the groups founded a project called Winter Cereals: Sustainability in Action and are now seeing the fruits of their labor. The project initiatives center around a variety of research and education opportunities with winter wheat.

"Winter wheat is a great crop for waterfowl habitat," says Blake Vander Vorst, senior agronomist with Ducks Unlimited. "Because  it's seeded in the fall, there's no spring disturbance. We've seen as much as 24 times more nests hatched versus a spring wheat crop."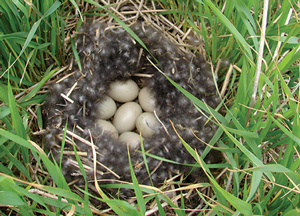 Winter wheat also helps farmers spread out equipment, labor and management time and cost, Vander Vorst says, as well as having a 10% to 30% higher yield potential than spring-planted varieties. Current research is committed to developing more varieties better suited for winter hardiness, disease resistance and grain quality. But education on winter wheat production is equally important, he adds.