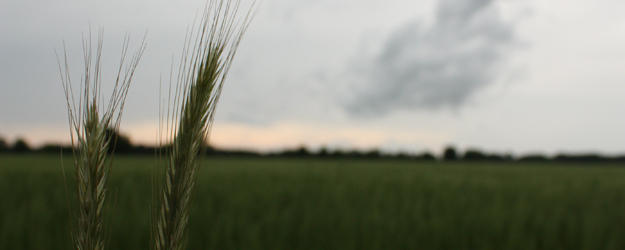 Wheat dropped for a ninth day, heading for the longest run of declines since September 1998, on speculation that rain may aid U.S. crops, bolstering global supplies. Corn fell for a fourth day to a seven-week low.
Wheat for July delivery lost as much as 1.3 percent to $6.655 a bushel on the Chicago Board of Trade, the lowest since April 11, and was at $6.7025 by 2:56 p.m. in Singapore. A ninth day of declines would be the longest slump for a most-active contract since Sept. 1, 1998.
Prices dropped 9.9 percent from a 14-month high on May 6 after the U.S. government predicted ample global supplies, even as local production falls. As much as 75 percent of the winter crop in the Great Plains may get rain next week, and warmer, drier weather will aid planting from Minnesota to Saskatchewan, said Commodity Weather Group LLC. Hard-red winter wheat, grown in the Great Plains, is the most widely produced U.S. variety.
"The fact that there's improvement in corn planting, the weather situation and the hard red situation, has largely taken that risk premium out of the market," said Michael Pitts, commodity sales director at National Australia Bank Ltd. in Sydney. "Crops are looking pretty good elsewhere."
World wheat stockpiles will rise 0.5 percent to 187.4 million metric tons by June 1, 2015, according to the U.S. Department of Agriculture. The U.S. corn crop was 59 percent planted as of May 11, up from 29 percent a week earlier, the USDA said May 12. The U.S. is the world's largest wheat and corn exporter, according to the agency.
Corn for July dropped as much as 1.2 percent to $4.7775 a bushel, the lowest for a most-active contract since March 31, and traded at $4.8175. Soybeans advanced as much as 0.4 percent to $14.715 a bushel, before trading at $14.6875.