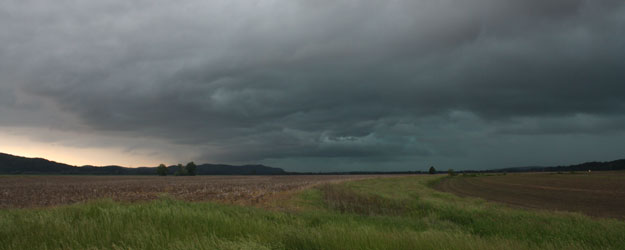 Rainfall in Kansas and other growing areas is helping send the price of wheat sharply lower.
The actively traded July contract for wheat lost 19 cents, or 2.7 percent, to settle at $6.90 a bushel Wednesday.
Wheat is still up 14 percent this year as traders worry about dry weather jeopardizing the crop.
Corn also fell. The July contract slipped seven cents, or 1.4 percent, to $4.96 a bushel. Soybeans edged up 3 cents to $14.87 a bushel.
Brandon Marshal, a commodities analyst at Northstar Commodity in Minneapolis, said rain in the central Plains states was likely to alleviate some of the problems wheat growers had been having.
"It's not as bad as people thought," Marshall said.
In other commodities trading, June gold rose $11.10, or 0.9 percent, to $1,305.90 an ounce. July silver rose 23 cents, or 1.2 percent, to $19.78 an ounce.
July copper rose two cents, or 0.8 percent, to $3.16 an ounce. Platinum rose $29.70, or 2 percent, to $1,485.70 an ounce and palladium rose $11.50, or 1.4 percent, $828.80 an ounce.
In energy trading, the price of crude oil climbed above $102 a barrel on signs of increased demand for gasoline just ahead of the summer driving season.
Benchmark U.S. crude for June delivery added 67 cents to $102.37 a barrel in New York.
In other trading, wholesale gasoline gained 4 cents to $2.97 a gallon, natural gas added 1 cent to $4.37 per 1,000 cubic feet and heating oil rose 2 cents to $2.96 a gallon.