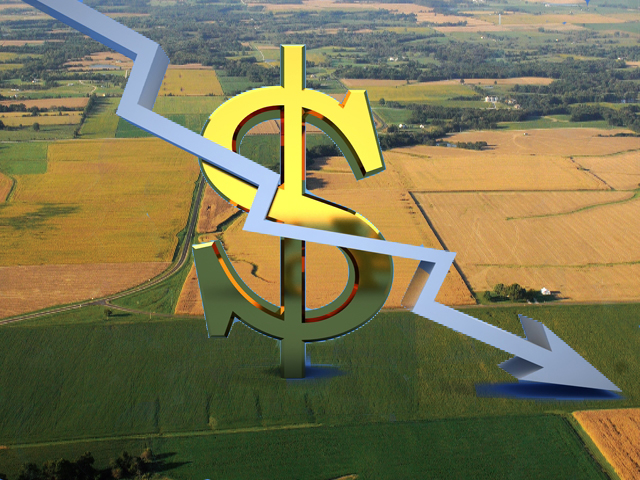 The headlines have been consistent – farmland values have been trending downward for several years.
"Lower grain and livestock prices are a major factor in the current measured decline in land values," according to Randy Dickhut, vice president of real estate operations for Farmers National Company. "As net farm income continues to fall from the 2013 peak, we expect to see this trend in many agricultural regions of the country."
Dickhut predicts price stabilization in 2016, due in part to lower-than normal supply of farmland for sale. And values remain higher than they were 5 to 7 years ago, and should continue to be a positive long-term investment, he says.
Local specifics still can easily override any regional or national trends, adds R.D. Schrader, president of Schrader Real Estate and Auction Company, citing recent examples in Illinois and Ohio.
In two separate Illinois auctions on Feb. 16-17, 241 acres sold for $11,574 per acre in Shelby County, and 271 acres went to three separate buyers for an average of just under $10,000 per acre. Another auction on Feb. 17 in Henry County, Ohio, saw 77 acres of farmland sell for $8,370 per acre.
"I can't overstate the response and the intensity of the competitive bidding we saw," Schrader says. "We're seeing some results that you wouldn't expect based on some of the commentary and forecasts I've been seeing. Nobody can predict what's ahead, but the reality we're seeing on the ground is that farmers and investors alike see farmland as a good long term investment."
Land might also look favorable when compared to volatile stock market investments or near-zero returns on CDs, Schrader says.
Read the latest news on farmland prices and trends, find land for sale, and list your land at www.agweb.com/farmland.