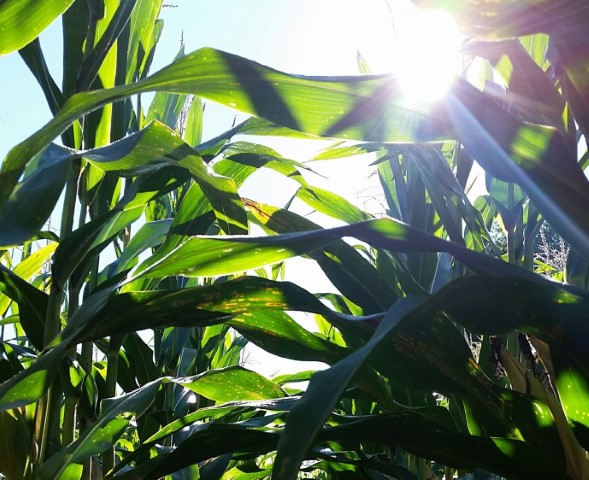 USDA released its quarterly grain stocks report Friday, showing promising numbers for wheat, encouraging numbers for soybeans, and favorable numbers for corn. Compared to September 2015, corn stocks rose slightly, soybean stocks rose 3%, and all wheat stocks are up 21%.
While harvest is underway, analysts are already forecasting acreage for spring planting. Chip Nellinger of Blue Reef Agrimarketing told Tyne Morgan on U.S. Farm Report over the weekend to 500,000 fewer wheat acres in 2017. 
He also believes that trend could be seen on the corn side. A few months ago, farmers were talking 2.4 to 2.5 billion bushels of carry compared to 2.3 billion currently. Bryan Dohtery of Stewart-Peterson predicts if yield drops from 174 to 170, there could be a July rally of $4 or higher. 
"Historically, the last 10 years, July corn futures have rallied at a minimum to $4.35," Dohtery says. "With that 10 years of history, once we get through this harvest season, be a little more optimistic."
Nellinger backs his claim, saying to wait and see what the USDA's October report and the final January crop report say. It's also important to pay attention to South America during their planting and growing season because that could increase U.S. soybean prices.
"It's a safe assumption the demand from China is going to continue to be as good as it has the last couple years," Nellinger says. "Any little weather problem in South America during our winter, you could get back north of $10.50 on beans."

These prices are to be driven by a worldwide increased demand in both corn and soybeans. According to Dohtery, Brazil is increasing its soybean acres, but by the lowest increase in 10 years. 

"If you're not maintaining or increasing your size of crop, there are going to be some consequences," Dohtery says. "That's higher prices."