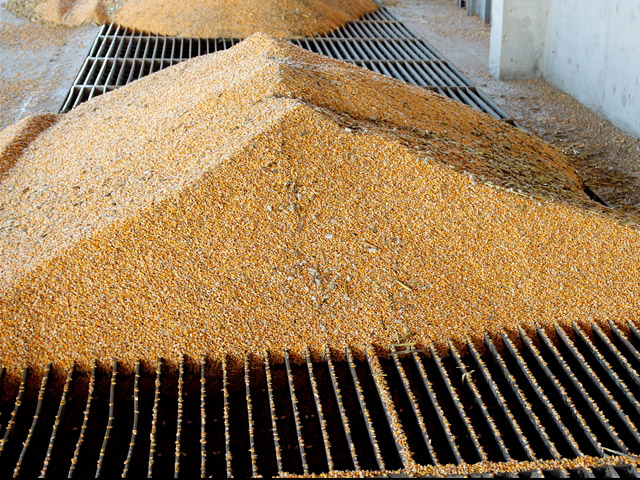 Where are grain prices headed for the rest of 2017?
Let's get the bad news out of the way first: Grain prices are still ice-cold relative to the market highs in 2013. The silver lining? Some modest rallies will be possible this year, says Chip Flory, Pro Farmer Editorial Director.

"I have to believe downside risk is very limited at this point, and there will be chances for a short-covering rally to happen at any time," he says.

Several factors could trigger a grain price rally. Grain prices tend to increase along with crude oil prices, he says, and a weaker U.S. dollar could spark appeal for more foreign buyers.

Spring and summer weather rallies are always a factor. Grain marketer Angie Setzer, vice president of Grain Citizens LLC, says traders will be watching closely to monitor prevent-plant acres, as well as how many acres are swapped from corn to soybeans.

"That [weather] is one of two ways I'm envisioning a corn rally," she says. "The other is if USDA goes against expectations and lowers carryout."

Meanwhile, Setzer says she's "hard pressed" to see soybeans move much higher in the near term. Though it's not very common, they might have already seen their best prices of 2017 back in January, she notes.

The glut of grain accumulated during the past three years has led to oversupply problems, says Naomi Blohm, senior market adviser with Stewart-Peterson. But there is an upside: Demand has also been phenomenal during this time, she says.

"Because of this, we're always one crop failure away from a meaningful rally," Blohm says. 

For example, should there be any production issues that push soybeans to around 45 bu. per acre (which is only a bit below trend), that could lift prices to $10 or even $11 per bushel. And one summer weather scare could get corn prices back to $4.40 or $4.50. 

Don't expect prices to keep going up and up, however, Blohm adds. It would take a major weather issue to get higher than that.

It all comes back to carryover numbers, Flory notes. "We can get a rally, but those big carryovers will cap our upside potential," he says. 
---
The Trade Wild Card
Weather rallies come and go, but there's another market factor that's somewhat unique to this year, says David Widmar, ag economist and partner at Agricultural Economic Insights. That's because the Trump administration has made renegotiating several key trade agreements a priority.

Economists and analysts agree renegotiations could spell a lot of changes (for better or worse) for agriculture. The top three U.S. trading partners (Canada, Mexico and China) account for 44% of all agricultural exports. Implementing a border adjusted tax on Mexico, as policy-makers suggested recently, could have dire consequences for U.S. agricultural goods, as just one example.

"We have some big concerns about how that could affect ag exports," Widmar says.