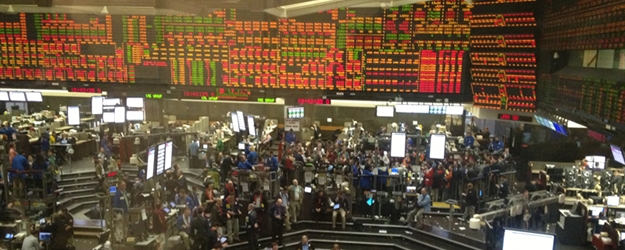 Is a sufficient backup plan in place for trading glitches?
On Tuesday, April 8, CME's electronic trading shut down mid-afternoon. The closing numbers had to rely solely on the pit floor. Traders dusted off their jackets and headed to the pits, which resulted in some pits being busier than they had been in years.
During the 1990s, electronic futures trading launched, causing a dramatic shift in how trading is done. Today, the vast majority (more than 80%) of trading through the CME, which merged with the Chicago Board of Trade in 2007, is done electronically.

So, what happens when the computers go down? Does the board have a good backup plan? "No," says Peter Meyer, senior director of agricultural commodities with PIRA Energy Group.
"A lot of the floor traders aren't in close proximity to the floor," he says. "It used to be that everybody, including myself, used to sit at 141 W Jackson. So, if you had a problem you could run now. Now they are scattered across Chicago."

"The whole premise behind electronic trading was to totally level the playing field," he says. "If you're going to have a level playing field and you have a glitch, you should stop everything across the board, that's my opinion."
For More Information
CME Glitch Causes Chaos in Tuesday Trading
Chicago trading pits came to the rescue as physical trading ramped up during the two-hour halt in electronic trading.
From Wild West to Sterile Computers
What will the future of the Chicago Board of Trade hold?
Read and watch more news and videos from Top Producer's Power Hour.