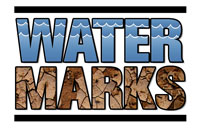 From his pickup, Paul Dierickx watches as another steady rain falls across his saturated corn and soybean fields. Each thump of the windshield wiper drives home the reality that time has run out. It is too late to replant flooded fields and too late to hope for better weather.

"This year is a disaster, much worse than in 1993 because the rains never stop," says Dierickx, who farms in Long Grove, Iowa. Wet, cold weather delayed spring field work even before the Wapsipinicon River rose above its banks and flooded his newly planted corn and soybeans. Ensuing rains held up replanting and ponded his fields.

He is not alone. Across the heartland, hope of a bumper crop washed away with delayed plant growth and finally a flood of historic proportions.

The timing could not have been worse. Corn prices are climbing to all-time highs from increased demand by livestock producers, overseas markets and the ethanol industry. In other parts of the country, water woes flow from a drought. In a year when every bushel counts, 2008 leaves an indelible mark in these unprecedented times.

Damage assessment. It is still unclear how much the country's crops have suffered. At press time, Midwest flooding was still washing over farms and the towns around them. In June, more than 20 levees were topped or breached along the Mississippi River, and 48 levees protecting more than 285,000 acres of cropland remain at risk of flooding, according to the U.S. Army Corps of Engineers.

USDA estimates 5 million acres have been ruined by rains and floodwater and will not produce a crop. Iowa was by far hit the worst; the state's crop damage is pegged at nearly $4 billion, according to Iowa Secretary of Agriculture Bill Northey. "We have more than 1.3 million acres of corn and as many as 1.9 million acres of soybeans either damaged by flooding or unable to be planted because of heavy spring rainfall," he says.

As the Mississippi River flood continues southward, at least 40,000 acres in eastern Missouri have been swamped by water. The past four months in Missouri rank as one of the wettest periods in decades.

Officials in Indiana call the flood the "worst agricultural disaster the state has ever experienced." Next door in Illinois, levee breaks damaged up to 100,000 acres of prime farmland in southeastern Illinois.

All across the Corn Belt, a cold, wet spring put planting weeks behind schedule and drastically slowed growth where corn is already in the ground.

Short crop fears. The closely watched June 30 USDA Acreage Report stated that farmers intend to harvest 90.4% of their planted corn acres. This is a change from 92.4% as measured during the first two weeks of June, before the floods hit.

"Assessing flood damage is not an easy job," says Pro Farmer editor and publisher Chip Flory. "Planted corn acres were up 1.313 million from March intentions, but all those acres obviously are not viable corn acres."

The numbers may sound like a lot of acres, but it only adds up to about 20 million bushels of corn, Flory says. That amount won't satisfy the demand of one 100-million-gallon ethanol plant. So while acres are up, it doesn't make much difference. As the season unfolds and satellite data is collected, the industry will capture a more clear picture of viable acres.

"A wet, late spring leaves both the corn and soybeans vulnerable to a long list of stresses through the growing season," Flory says. "And both crops were working with zero cushion on the production side—we needed at least trend line yields to continue to feed, and grow impressive demand bases."

The wild card for the crop, ironically, is the culprit that created the uncertainty in the first place: the weather.

"It's going to depend on what Mother Nature delivers for the rest of the year," says Glen Keppy of the USDA Farm Service Agency.

USDA's National Agricultural Statistics Service will conduct a more extensive acreage update survey during July. Findings from the study will be incorporated in the August Crop Production Report.

Ripple effects. Fear of a short Midwest crop continues to surface. Some ethanol producers have shut down plants or stopped construction. A tighter corn crop also means higher prices for the corn-based feeds for cattle, hogs and chickens, which may cause livestock farmers to slaughter some of their livestock, reducing meat supplies, says Darrel Good, a University of Illinois Extension economist.

Soaring corn prices will put extraordinary pressure on livestock producers who are already operating with thin margins, says Iowa's Northey. "They're going to have a real hard time absorbing these extra prices," he says.

Ultimately, Northey fears that some of Iowa's 90,000 farmers could go out of business, but it's too soon to speculate on how many. Iowa lawmakers agreed to create a special committee to examine the economic impact of the flooding on Iowa's livestock industry.

Nationwide, poultry companies, including Tyson Foods Inc., say they will have to raise their prices by double-digit percentages to make up for the rising cost of corn-based feed.

Even if a high percentage of crops can be saved, there is much work ahead to restore flood damaged infrastructure. The flood knocked six mainline tracks out of service for Union Pacific Corporation, the nation's biggest freight railroad. A bridge over the Cedar River along a key rail route in Iowa collapsed. Levee breaks near Gulfport, Ill., forced officials to close the bridge to Burlington, Iowa.

At least 10 tows—each with as many as 15 barges—were stuck on the upper Mississippi River between Fulton, Ill., and Winfield, Mo., bringing barge traffic to a halt. Basis weakened at those terminals until the grain started moving down river again.

"We hope to be shipping on the river by mid-July, but if we get back into a wet weather pattern, who is to say when grain shipments will get back to normal," explains Fred Oelschlaeger, farm service group leader for Cargill AgHorizons. "The river system has been hit as hard as in 1993."

In river towns above the flooding, there's also a grain marketing impact. River terminals only have so much storage space, however they have continued to take delivery of grain during a hot market. "Because we have had a run up in futures, there is cash grain continuing to hit the market," Oelschlaeger adds.

Time is precious when grain can't move, and storage areas are overflowing. Several grain processing facilities in flood-ravaged Cedar Rapids have been offline for more than a month. Oelschlaeger thinks it will take most of the summer to get back to normal.

The impact of the spring 2008 weather will be measured in dollars and cents. The commodities market will tally the toll in bushels and a cascade of price movements.

For Dierickx and thousands of others, the events are personal and, in some cases, life changing. In all cases, this historic year creates new water marks for agriculture. 

You can e-mail Jeanne Bernick at [email protected].

Two 500-Year Floods in Less Than Two Decades

 

It has been 15 years and yet Mike Pieper recalls the flood of 1993 with the incredible detail of something that happened just days ago. The Mississippi swallowed his Wever, Iowa, farm on July 11, 1993; the impact can still be found today. That experience fed his vigilance as the chairman of the Green Bay Levee and Drainage District to out-run the river in 2008.

"We decided that we would never flood like that again," says Pieper, whose family was featured on the cover of the September 1993 Farm Journal. "We literally spent the years since '93 recovering from that flood and preparing for the next one. Based on what we learned this time, we'll build an even better plan for next time," he says.

Pieper, his comrades in the southern Iowa drainage district and a host of volunteers held back 11 miles of the Mississippi and 4 miles of the Skunk River in 1993. As soon as the danger passed, he switched his attention to helping others recover. (For a full report on the Piepers, visit www.farmjournal.com.)

In 2008, many weren't as fortunate. "The irony is our crop looked great until the flood," says Jeff Hedges, who farms near Oakville, Iowa, where the first levee on the Mississippi broke in 2008 and water washed over 25,000 acres of prime farmland. Last year, he harvested 234 bu. of corn per acre. This year he won't harvest a kernel.

A chief difference between the 1993 and 2008 floods is the timing—the Mississippi River roared over its banks earlier in the growing season in 2008. The cost of this summer's disaster may rival that of 1993 flood, which tallied more than $20 billion in damages and 48 deaths. This year's flooding caused few deaths, however, and Iowa was hardest hit compared with Missouri in 1993.

"In many locations in the Midwest, precipitation accumulated faster than during the same period in 1993," explains Mike Palecki, a regional climatologist at the National Oceanic and Atmospheric Administration Midwestern Regional Climate Center.

Yield demise? Corn yields ended up 14% under trend in 1993 due to flooding, according to USDA data. If that scenario is repeated and demand is unchanged, the U.S. would suffer a supply deficit.

Following the flood of 1993, U.S. planted acreage turned out to be considerably smaller than the March intentions report—3 billion acres to be exact—and the U.S. had an additional 3 million acres abandoned, says Darrel Good, a University of Illinois Extension economist.

There are still many reasons to believe this year's flood experience will be different. "The flooding occurred earlier, which means there is more opportunity for replanting than in 1993," Good explains.

Still, government intervention seems likely. "Everything is on the table," said USDA Secretary Ed Schafer to deal with the impact of the flood and grain supply issues. USDA personnel have been told to "get creative."

Written by Jeanne Bernick and Charlene Finck

Read the Web Extra bonus content.