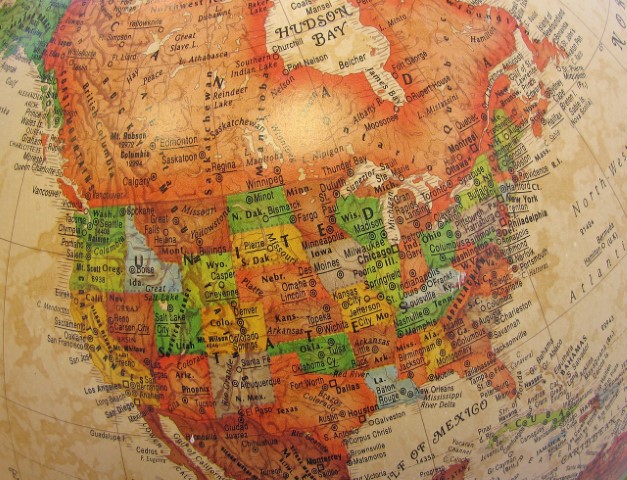 Earlier this week, USDA announced that farm program payments would be sent out for the 2015 crop year through the Agriculture Risk Coverage (ARC) County program and the Price Loss Coverage (PLC) program.
"This fall, USDA will be making more than $7 billion in payments under the ARC-County and PLC programs to assist participating producers, which will account for over 10 percent of USDA's projected 2016 net farm income," says U.S. Secretary of Agriculture Tom Vilsack. "As always, we continue to watch market conditions and will explore opportunities for further assistance in the coming months."
According to the USDA's Farm Service Agency, "The ARC-CO program provides revenue loss coverage at the county level. ARC-CO payments are issued when the actual county crop revenue of a covered commodity is less than the ARC-CO guarantee for the covered commodity.
As for PLC, "payments are issued when the effective price of a covered commodity is less than the respective reference price for that commodity. The effective price equals the higher of the market year average price (MYA) or the national average loan rate for the covered commodity," FSA notes.
Nationwide, 76% of participating farm base acres are enrolled in ARC-CO, 23% in PLC and 1% in ARC-Individual.
Curious about where the money is going, exactly? The FSA posts county-level maps on its website that help illustrate ARC-CO payments by county rate. (Similar information for PLC payments is not currently available.) Here's a look at where the payments were dispersed.
Corn County Payments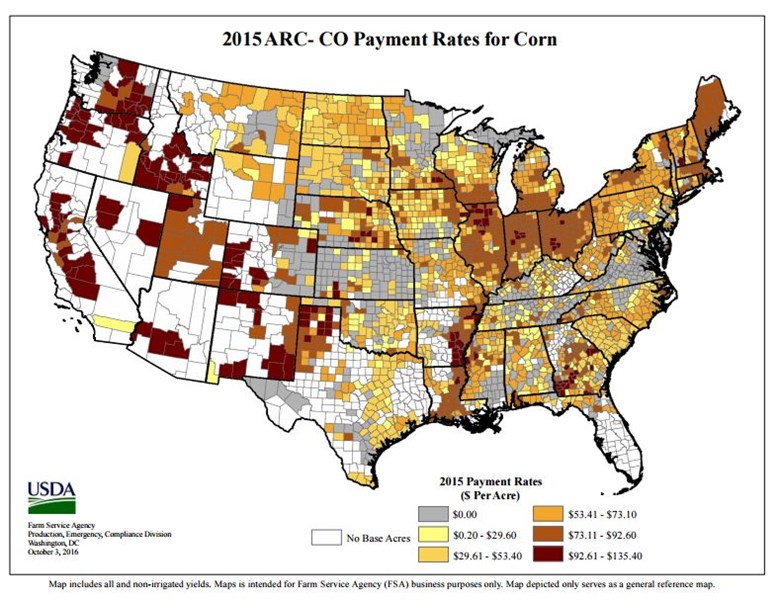 Soybean County Payments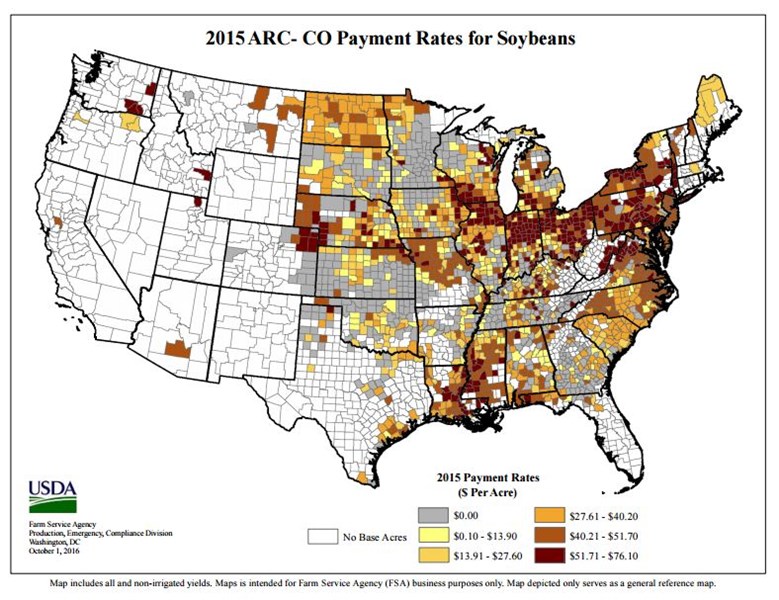 Wheat County Payments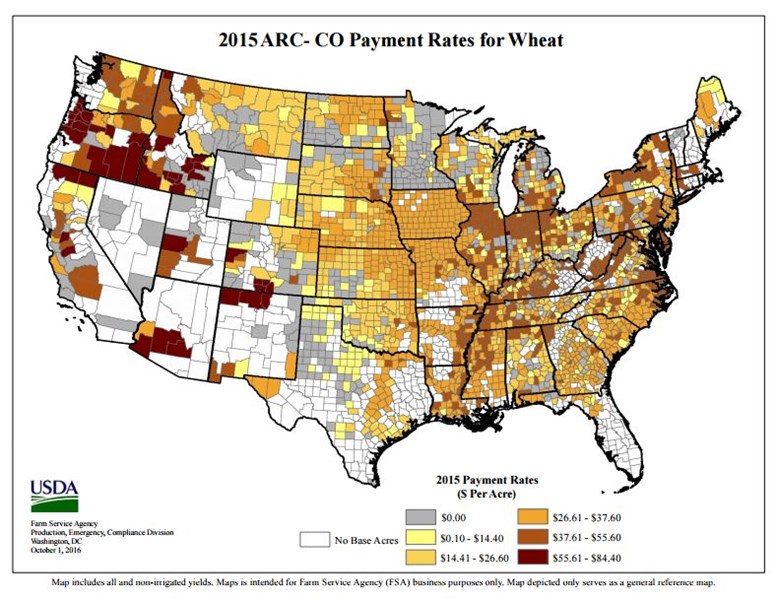 Additional maps show a comparison of corn, soybean and wheat revenue with and without the ARC-CO safety net. Visit www.fsa.usda.gov/programs-and-services/arcplc_program/index for details.
In total, ARC-CO payments will send about $5.6 billion to 1.2 million farms. PLC payments are estimated at $1.2 billion across 350,000 farms. Additional payments are expected after more eligibility data becomes available, according to FSA.