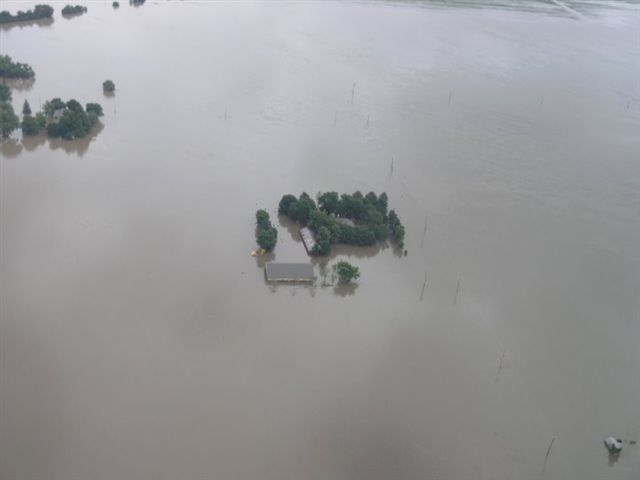 Workshops in Salina and Dighton, Kan., will cover preparation, risk management, and high mortality.
By: Mary Lou Peter, K-State Research & Extension News

It's hard, thinking about the unthinkable. But disasters happen on livestock operations just like they do in homes and communities across the country. 

Preparation ahead of time can help lessen the damage and ease the recovery from disasters ranging from blizzards to severe heat to tornadoes to mechanical malfunctions, said Joel DeRouchey, livestock specialist with K-State Research and Extension.

To help producers prepare, Kansas State University is partnering with the Amazing Grazing II project to present "Emergency Preparedness for Livestock Operations: When Disaster Strikes," on Dec. 10 in Salina and Dec. 11 in Dighton. 

Topics to be presented by industry professionals and K-State specialists at each workshop include:
Risk management and mortality documentation for livestock producers;
Reaction and response to a high mortality infectious disease outbreak;
Windbreaks for winter livestock protection;
Approved mortality disposal options for Kansas producers;
Pre-selection of emergency disposal sites for large and small livestock farms;
How do I prepare for an emergency on my operation?

Each workshop will include roundtable discussions on related topics.

Registration for the workshop at either location is $15 per person, to be paid by Dec. 5, and includes lunch and meeting materials. The compete program and registration information is available at Swine Research and Extension or Upcoming Beef Events. More information is available by contacting Anthony Ruiz at 785-392-2147 or anruiz@ksu.edu for the Salina workshop or Jared Petersilie at 866-755-1654 or jaredp11@ksu.edufor the Dighton workshop.