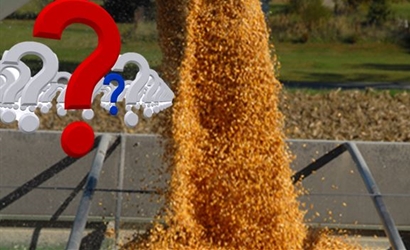 Global trade is key to continued expansion of U.S. corn markets
The U.S. Grains Council releases a "chart of the week" to bring farmers new marketing insights. A recent chart showed where U.S. corn is exported, a topic of great interest, considering USDA says U.S. corn exports have made up as much
as 50% of total world exports in recent years. According to USDA, global corn trade is up 4.5 million metric tons (MT) to 102.1 million MT for 2013/14.

The top 10 corn-importing countries account for two-thirds of global corn trade—about 68 million tons. Japan leads the pack, importing 15.1 million tons. Other countries of note include:
South Korea. The second highest importer is a price-conscious buyer, willing to switch to feed wheat or other coarse grains and typically buys corn from the cheapest source. 
Mexico. A growing importer despite being a large corn producer, Mexico processes much of its white corn into human food products. Its yellow corn and sorghum imports are used for livestock feed in the wake of increased meat production.

In spite of growing competition from Ukraine and South America, the U.S. Grains Council reports that U.S. corn exports are poised to sustain and recover market share in Japan, Korea, Mexico, China, Taiwan and Colombia.

The U.S. share of world corn trade has fallen from its historic level of 50% to 60% to a low of 18% in 2012/13. USDA projects the U.S. share will rebound to 31% in 2013/14, but production from South America and Ukraine will make it difficult for the U.S. to regain all lost market share.

In its 2013 10-year outlook, USDA says the U.S. stands to capture 85% of future worldwide demand growth. 

You can e-mail Ben Potter at [email protected].