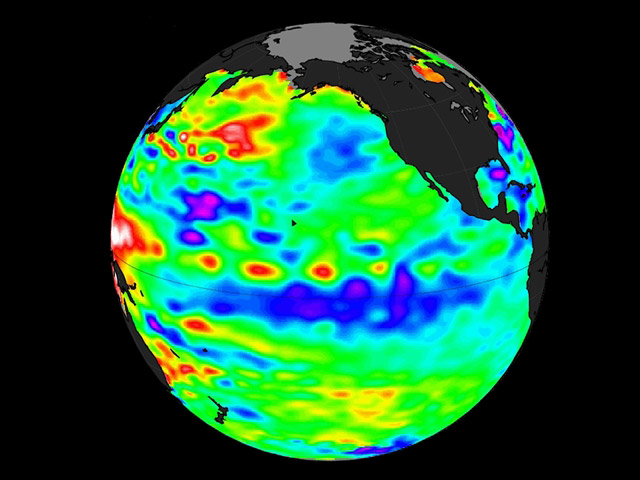 As the current El Nino weather pattern goes into the history books as one of the strongest in memory, grain analysts and growers alike are wondering what will follow.
One likely possibility: La Nina, which involves cooler than normal water temperatures in the Pacific compared to the warmer than normal oceans of El Nino. As a result, the weather patterns of La Nina and El Nino tend to be very different, with El Nino bringing wetter weather to the U.S. and La Nina resulting in the opposite with hotter, drier conditions.

Such growing conditions can affect crop production from the Corn Belt to Brazil and grain markets around the world.
"The most significant impact of La Nina on agricultural commodities is in the grain sector. Dry weather conditions in the U.S. can threaten the development of corn, soybeans and wheat crops, and dry conditions in Argentina and southern Brazil can impact corn and soybeans," according to a recent Commodity Compass report from three analysts at Societe Generale, including agriculture analyst Christopher Narayanan.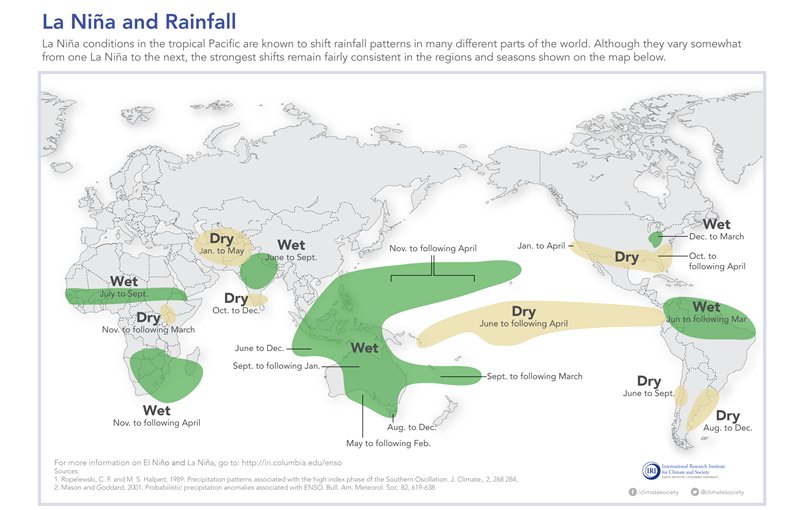 So what does this mean for the grain and soy complex? It depends on the commodity, but the most positive impact could be on corn prices, particularly July '16 corn futures and March '17 corn futures, with the biggest winner being U.S. farmers.
"When viewed in the context of our forecasts, the July 2016 corn contract in the heart of the growing season could see the greatest increase in price when combined with our fundamental research outlook," the Societe Generale analysts wrote. "In the event of a La Nina event occurring in the winter of 2016-2017, this would have the greatest impact on the Argentinean and Southern Braziliian corn crops due to an increased drought probability. The U.S. crop would be unlikely to be impacted at this stage as there is no crop in the ground (post-harvest and pre-planting). To capture any potential impact to the South American crop, a long position in the March 2016 corn contract, also currently trading at a discount to our forecasts, could see increased upside potential due to an increase in U.S. export demand."
Wheat prices could also see a boost. "Dry weather in the U.S. could affect the development of the U.S. winter wheat crop, which should support the September 2016 wheat contract in particular," the report said. "The risk with wheat in particular, due to the amount that is exported, is the dollar strength reducing export competiveness for U.S. grades and already high global stocks."
Unfortunately for soybean farmers, bean prices are less likely to benefit from a La Nina. "Similarly to corn, we would expect the July soybean contract to be the most sensitive, but considering the high level of global soybean stocks, it would have to be a very strong La Nina event to have a meaningful price impact," according to Societe Generale analysts.