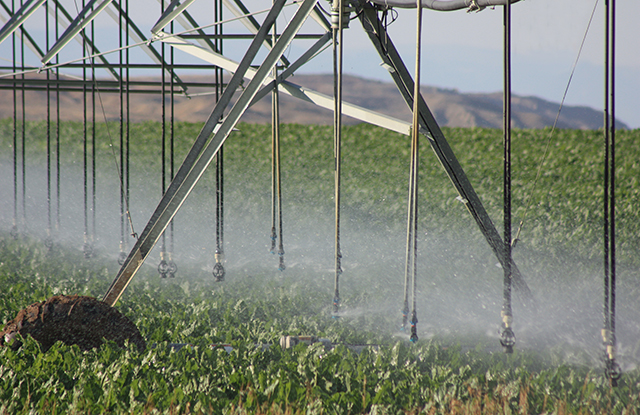 For anyone who's driven through Nebraska farm country, it may come as no surprise that the Cornhusker State has the most irrigated acres in the U.S., accounting for 14.9% of the country's irrigated acres. But did you know that five states hold more than half of the country's irrigated acres?
Rounding out the top five are California (14.1%), Arkansas (8.6%), Texas (8.0%) and Idaho (6.0%).
According to data from USDA's Economic Research Service, the top 13 states hold 78.8% of the nation's irrigated acres, with the remaining 37 states accounting for the remaining 21.2%.
Caught up on the latest AgWeb irrigation news?