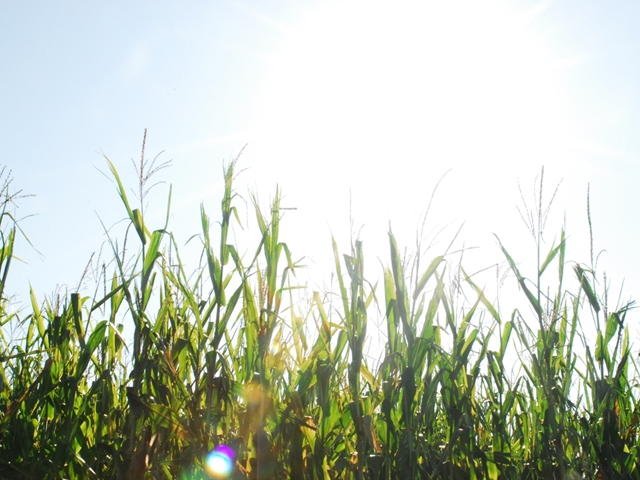 Will 2015 show big swings back to corn or continued strength in soybean acres? Even with the 2014 harvest far from over, farmers and analysts are already penciling out and predicting next year's acreage mix.
Earlier this month, Informa Economics released its predictions for 2015 acres. The firm expects:
88.5 million acres of soybeans, 4.3 million acres more than 2014
87.8 million acres of corn, 3.1 million acres less than 2014

The Informa report pointed to profitability as being the biggest acreage driver, as soybeans continue to have the highest implied net revenue return per acre.
Delays this fall will likely impact next year's planting decisions, according to Matt Bennett, a location manager for Total Grain Marketing, which is a grain company that offers various grain marketing services.
"When you look around the Midwest, farmers don't know if they will get their wheat crop planted," he says. "There are also a lot of areas where they don't know if they will be able to rip corn stalks. So, corn-on-corn acres are probably going to be low."
Farmers agree. "We've been growing continuous corn year after year for a long time," says Dan Mitchell a Seneca, Ill., farmer. "We are successful doing it, but the cost is high to produce corn that way."
Mitchell says there's not much incentive to plant continuous corn in 2015. "Right now you can't pencil a profit for corn in 2015, so it looks to me like there will be more beans," he says.
Jayson Willimack, a farmer from Oxford Junction, Iowa, says his farmer's normal rotation is 2/3 corn and 1/3 beans. But, next year it may be different.
"We are going to be a little bit heavier soybeans next year because they will probably pencil better than corn does next year," he says.
Bennett says farmers should zero in on their cost of production for 2015. "Know what your profitability is planting corn or beans," he says. Once you know at what level you can make money, his advice is to lock in prices.