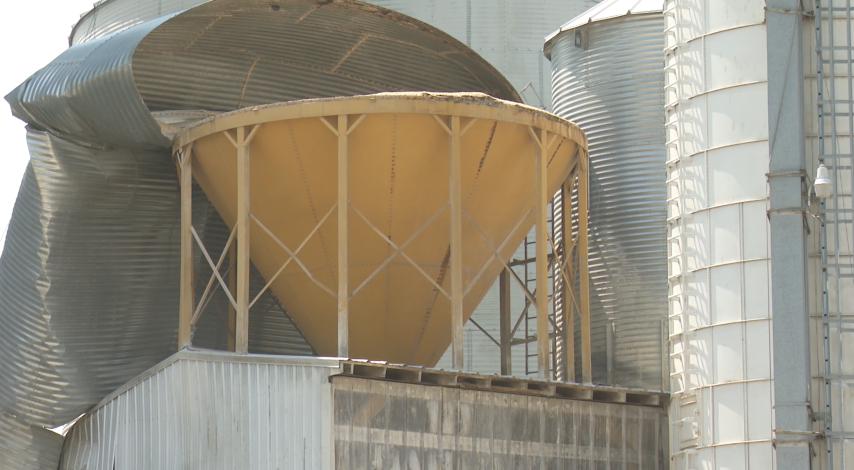 Clean up continues at a farm in southwest Indiana where a grain bin and hopper toppled over in a spectacular fashion.
The video Jordan White of White Farms in Switz City, Ind. has been viewed more than 11.4 million times since it was posted Monday July 31.
Bill White, 84, and his son Steve have been clearing debris and moving grain from their now fractured elevator. Late Monday morning, they were hauling grain ahead of harvest and noticed something wasn't quite right.
With the bin and hopper leaning, they tried to empty some grain to ease the load, but there wasn't enough time to empty the grain before the collapse.
"I've been a volunteer firefighter for 20 years and I've never seen an explosion like that," said Steve.
The Whites are sifting through the rubble, happy to be alive and amazed by what they've discovered in the wreckage.
"Corn was 12-foot-deep," said Steve. "We had a straight truck sitting in [a] building. When that blast hit, it shoved that truck off the concrete floor four or five feet."
For Bill, this is his second close call. Two years ago, he was trapped in a grain bin. But he takes it all in stride with his signature smile.
"They rescued me—they know what to do and how to do it and got me out of there," said Bill. "I've had a lot of [laughs] and lived so far to tell about."
Steve said the bin and hopper were 5-years-old and at this point, they aren't sure what failed.

Listen to Jordan describe the entire situation here:
8/4/17 Clean Up After the Collapse