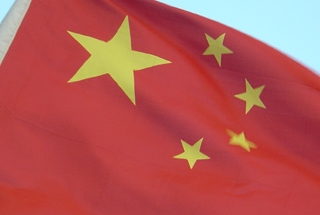 The world's largest dairy importer is rolling out a plan to support small-herd dairy farmers in the Ningxia region, a move that could expand to other regions.
Small-scale Chinese dairy producers have been hit especially hard by plunging world milk prices. To help these producers, the Chinese government announced a "pilot" plan of sorts to assist dairy producers in the Ningxia region.
China is one of the world's largest importer of dairy products and is becoming a larger customer of U.S. dairy exports. The Chinese government has been trying to increase its self-reliance in dairy through various programs, but has consistently run up against numerous hurdles. The program in Nigxia is its latest attempt to shore up its domestic industry and and increase buyer confidence in the quality of domestically produced dairy products.
"Dairy producers in China have not been immune to the global downturn in milk prices," says Sara Dorland, analyst with the Daily Dairy Report and managing partner at Ceres Dairy Risk Management, Seattle.
"In fact, smaller dairies have been hit hard by plummeting prices in recent months. In addition to suffering through low milk prices, small-herd producers are having a hard time finding a home for their milk. Without a market for their milk, many of these smaller farms are making the unpleasant decision to cull most, if not all, of their herds," Dorland adds.
What Chinese Milk Processors Fear
According to news reports, some Chinese milk processors have been reluctant to purchase milk from small farms out of fear that the milk is not as high in quality as milk procured on larger farms due to the environmental conditions on some of the small operations as well as a "lack of proper breeding skills" found on these farms.
In an effort to help these small-herd producers survive and to address the concerns of milk buyers, the Chinese government has introduced a program to let these small-scale farmers "rent" their cows to mid- to larger-sized farms.
"Effectively cows will be relocated to a larger farm for daily management, but the cows' owner would remain unchanged," explains Dorland. "The owner would receive rent payments for the milk that the cows produce at the new farm. The thought is that improved farm management could result in increased productivity per cow and that the mid- to large-sized farms have a secure market for milk."
By having the larger farms manage the cows, buyers also receive more assurance on supply-chain security, according to news reports. The benefit for the smaller farms is that while they will no longer actively manage the cows, the government will still provide them with the income produced from the cows.
Falling milk prices both globally and in China increase the probability that year-over-year milk production this year could fall behind last year's pace.
"Declining domestic milk production could cause issues for China's dairy industry and the goal to increase self-sufficiency," says Dorland.
China's Ningxia region represented 3 percent of China's cow-milk production in 2013, according to the National Bureau of Statistics of China. Thus while this new program won't represent much of a drop in China's annual milk production, Dorland says that it if it works, it could represent a pilot program that one day could be expanded to other regions of China. Long term, this could increase the country's milk production through stronger per cow output achieved via better management techniques.
To subscribe to the Daily Dairy Report, go to: http://www.dailydairyreport.com/default.aspx and click register.