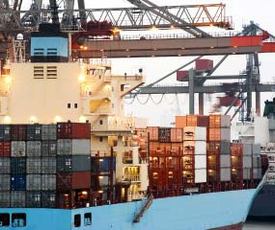 U.S. Dairy Export Council president Tom Suber attributes the dairy cooperative's success to one key trait.
By Tom Suber, President, U.S. Dairy Export Council
When I spoke at Dairy Farmers of America's annual meeting in March, I led off with this quote from the French poet and novelist Victor Hugo: "Perseverance, secret of all triumphs."
This "secret" certainly applies to DFA. Stick-to-it-iveness is a major reason DFA will be awarded Dairy Foods magazine's 2014 "Tom Camerlo Exporter of the Year" award at the USDEC board of directors and membership meeting Oct. 16 in Chicago.
DFA's accomplishments speak for themselves, including:
•             A sizeable greenfield investment in a Fallon, Nev., plant to supply global whole milk powder markets.
•             An energetic initiative to expand overseas sales of UHT milk in various formats.
•             Impressive growth in export sales, especially a 43% increase from 2012 to 2013.
•             Active engagement with the industry, including substantial work and leadership at USDEC, the Innovation Center for U.S. Dairy's Globalization Committee, Global Dairy Platform and various other forums.
Looking at that list might lead you to believe DFA has had a long-time commitment to exports, and you would be correct. But progress has not been linear. I recall conversations about exports with Tom Camerlo, the Colorado dairy farmer, longtime chairman of National Milk Producers Federation, chairman of DFA's Board of Directors from 2003 and USDEC's chairman from 2004 until his death in 2009.
Tom saw the potential not only for DFA, but our entire industry. Year after year, exports were always part of the business mix, but progress was made in fits and starts. Yet, DFA never lost sight of the vision. Updates to its strategic plan had DFA growing its Cooperative's Ingredients Division and increasing its members' investment in the global marketplace.
The new, $85 million, 110,000-square-foot, Fallon plant is a gleaming testimony to persistence to follow the global challenge.
-From USDEC's September 2014 "Export Profile" newsletter