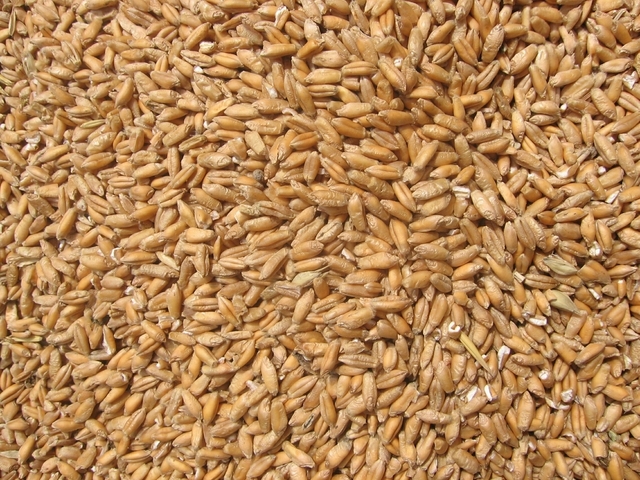 You might pay more than others if your seed choice benefits you more, companies say
The farm community is buzzing with farmers' new-found ability to see what their neighbors pay for the same bag of seed, thanks to a few companies, such as Farmers Business Network and Granular. Many farmers are fueling their seed decisions based on this new information. At the same time, seed companies warn it's critical farmers have all the facts to ensure they're truly comparing "apples to apples" before deciding where to spend their seed investment next season.

Seed pricing is a challenging business, with a complexity that only increases with the various factors that affect end price. Several seed companies spoke with Farm Journal to let farmers know why they might see different prices than their neighbors. 

"If the grower is using a price comparison tool, it's important to know what's included or not included," says Drew Porter, DuPont Pioneer's director of product marketing for the U.S. and Canada. 

According to several seed-industry sources from a handful of large and midsized companies, six major considerations affect the price differentials:
Order timing: The earlier the order, the better price you'll receive.
Cash: Paying in cash ahead of delivery can trigger discounts.
Partnerships: Some firms have internal financing or financing partners that give discounts for using them.
Think bulk: The bigger the volume, the better the price could be.
Seed treatment: Especially in soybeans, seed treatment can add to overall seed cost and should be recognized when comparing prices.
Zone pricing: Many companies charge farmers in certain areas relatively more for products they perceive to be more valuable in those areas. 
"These can add up to a $50, $60, $70 or more difference in price per bag," says Chuck Lee, who leads Syngenta's seeds product marketing. He encourages farmers to ask questions to understand price differences.
Seed companies say many of them started using zone pricing about 20 years ago, when the first Bt corn borer trait hit the market.

"The concept of zone pricing began in high-corn-borer-pressure areas, where the Bt trait was more beneficial to farmers," says Tom Hooper, Beck's director of sales. 

"In some cases, a farmer in high-pressure areas saw a 30-bu. advantage, while a farmer in a low-pressure area saw a 4-bu. advantage. The trait price was lowered in the areas of lesser corn-borer pressure to make it more appealing to those farmers," Hooper says.

Originally, the biotech companies thought the trait would be used only in the areas of high insect pressure.  Zone pricing has allowed those traits to become available as tools for farmers in the Corn Belt, too.

"Genetics-first pricing is new for Mycogen for the 2017 growing season," says Damon Palmer, Mycogen Seeds general manager. This reflects the way farmers buy seed—genetics first—selecting traits to protect the product after genetics match a field.

Companies remind farmers it's important to prioritize the right seed on the right acre—cheaper price tags could lead to painfully low yields. Comparing to regional or county averages might be a starting point, but that doesn't necessarily reflect a product's performance on an individual acre, the companies warn.

"Ultimately, farmers need to understand how a product performs on their farm, on their soil and in their environmental conditions utilizing their production practices," says Aaron Robinson, Monsanto North American corn business lead. 

"Regional averages or performance averages may show trends, but today's farmers have access to analytical tools that help them measure performance on an acre," Robinson says.

Today's farmers are armed with more knowledge than ever. Use it to maximize savings while maintaining performance on each acre.