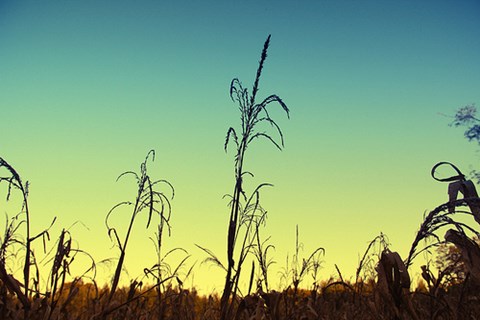 If you're looking around wondering what could cause commodity prices to go up again, look no further than Brazil. According to Bill Kirk, CEO of Weather Trends International, Brazil is caught in the throes of extreme weather that could adversely affect the country's corn and soybean crops.
"It's been feast or famine with extreme weather across Brazil," he says.
For example, in Mato Grosso, there have been 21 days over 100 °F, while rainfall in that region has been the least in 11 years and 30% below normal.
Further south, the Parana region is seeing 73% more rainfall than average – the wettest in decades, with more rain expected over the next couple of weeks, Kirk says.
"The net-net is this will very likely lead to much lower-than-expected for both crops coming out of Brazil in the months ahead, so look for an upward market reaction by March 2016," he says.
Kirk is also concerned that an emerging La Niña next summer could set up the hottest and driest summer in the U.S. since the devastating 2012 season. Dig into many more of Kirk's 2016 weather predictions here.