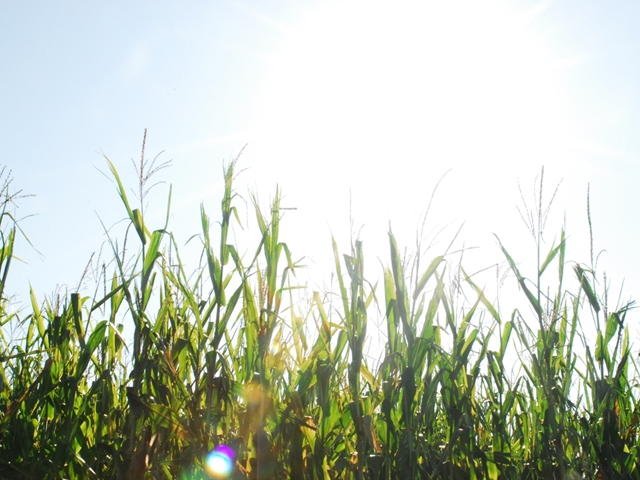 If climate change remains on its current course (read: hotter), will there be implications on crop acres and yields? USDA-ERS thinks so, and spells out what changes could be afoot. The agency recently released a report, "Climate Change, Water Scarcity, and Adaptation," detailing its expectations.
The following crops may see lower projected yields versus no climate change, according to USDA-ERS: corn, soybeans, rice, sorghum, cotton, oats and silage. But other crops could expect to see higher projected yields versus no climate change, including wheat, hay and barley.
Factor in shifts in irrigation profitability, precipitation patterns and other factors, and USDA-ERS is predicting a somewhat different farming landscape by 2080, including the following average percent changes in production:
Barley: 1.0%
Corn: -16.2%
Cotton: -5.9%
Hay: 4.2%
Oats: -20.8%
Rice: -6.1%
Silage: -14.4%
Sorghum: -17.0%
Soybeans: -14.3%
Wheat: 11.6%
Will technology such as drought-tolerant crops come to the rescue and make these predictions obsolete? USDA-ERS isn't counting out the possibility.
"[Research] suggests that a greater understanding of the relationship between temperature and crop yield and development of crop varieties whose yields are more robust to temperature stress, particularly  during critical growth and grain-filling periods, may be critical to building long-term resilience to climate change."
USDA-ERS also recommends developing forecasting and decision-making tools that help farmers better time their in-season management against improved temperature and precipitation predictions. The agency also suggests management practices that improve soil moisture and retention, such as cover crops, and mitigation of production risks through insurance programs and other financial strategies.
Click here to read the entire report.