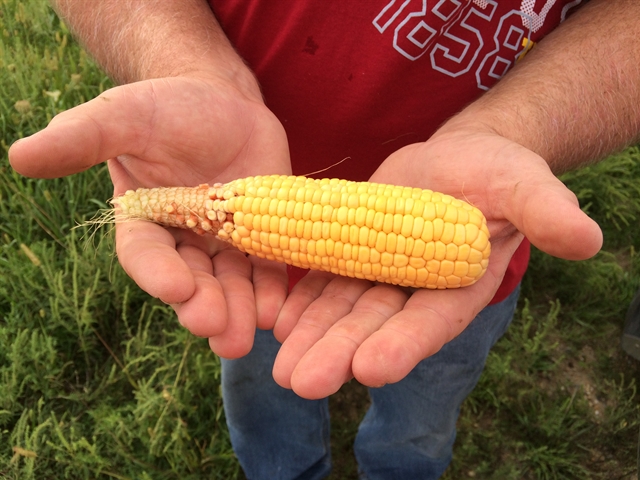 On just their second stop in Minnesota, Emily Carolan, consultant on the Farm Journal Midwest Crop Tour, says they're seeing some potential red flags.
"I like where the maturity is, but I do not like what I'm seeing with tip back and the inconsistency of the ears," she says. They also saw many barren plants and spindly stalks next to healthy plants.
From the road though, things look great. "The field is green as could be," she adds. "Only damage we saw before pulling back the husks was a little hail damage that came in the past week or so, you could see bruising on the bean check, too."
Because Carolan and the scouts she's with are on their second stop of the day much could change—final results will be tallied tonight. She said there was some variability on her route in Iowa yesterday, too, but a smaller range than she expected given the droughty conditions.
"Even though they're showing drought stress they've got good potential," Carolan says. "We didn't see top end yields like last year, but definitely not the bottom."
Watch the video above to hear more from Carolan.