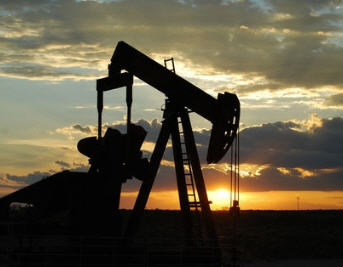 Crude oil prices near $50/barrel—about half of what they were last summer— are both good and bad news for the U.S. dairy industry. Lower oil and gas prices put disposable income in the pockets of U.S. consumers, allowing them to spend more on food products at the grocery store and their favorite restaurants. However, a few key importers of U.S. dairy products have economies that depend on oil production, and these countries are hurting.
From 2010 to mid-2014, world oil prices were fairly stable near $110/barrel. But the current glut of oil in the United States is expected to continue putting downward price pressure on oil and gas prices for months to come.
In Cushing, Okla., supplies of crude oil are at their highest level in at least 80 years, according to a recent report from the Department of Energy (DOE). Unless supplies start to move out of storage soon, tanks will soon be filled to capacity, according to DOE.
"While falling energy costs are a boon to U.S. consumers, they are a bane to nations with economies that depend on oil revenues—including several key markets for U.S dairy product exports," says Sarina Sharp, agricultural economist with the Daily Dairy Report.
Last year, the United States sold $2.289 billion in dairy products to Mexico, the Middle East, and North Africa, all regions of the world heavily dependent on oil revenues.
"Together, these regions accounted for nearly $1 out of every $3 in U.S. dairy export revenue," says Sharp.
In 2014, U.S. dairy product sales to Mexico rose 15 percent in value, but sales to the Middle East and North Africa dropped 17.8 percent. Sharp notes that the top foreign markets for U.S. butter and milkfat last year were Saudi Arabia, Iran, and Morocco, again countries with oil-dependent economies. Mexico purchased 37.2 percent of U.S. nonfat dry milk (NDM) exports in 2014, or nearly three times as much as the second-largest buyer.        
In addition to the increasing headwinds exporters could face in selling products to the world's major oil economies, U.S. exporters are already at a disadvantage in the global marketplace because of the stronger U.S. dollar.
The euro began falling against the rising U.S. dollar in early 2014 and is now moving toward parity with the dollar.
"The strong U.S. dollar is reducing importers' purchasing power for U.S. products, and a backlog of products at West Coast ports due to the recent labor strike has slowed the flow of dairy products. Even without these obstacles, U.S. dairy exports could slow due to falling revenues in the world's energy economies," notes Sharp.
European exporters face similar challenges in exporting to oil-producing countries. Prior to its ban on dairy products, Russia was a big market for Europe. Another large oil-producing country, Russia loses about $2 billion in revenues for every $1/barrel drop in world oil prices, according to a recent article by the BBC. Once dairy demand destruction has occurred, there is no guarantee sales will return to pre-ban levels, particularly for individual products.
"Even if Europe is once again allowed to send dairy products to Russia, consumers there may have lost their appetite for fromage," Sharp says.
To subscribe to the Daily Dairy Report, go to: http://www.dailydairyreport.com/default.aspx and click register.