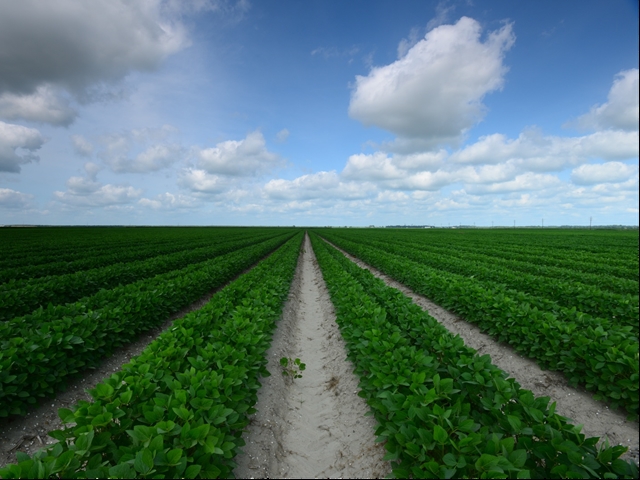 Analysts may have different ideas about whether fundamentals or funds are driving the soybean rally, but many of them agree that there's even higher price potential ahead in the short and long-term for beans.
"From a seasonal perspective, the first week of June is usually a really good time to sell, so I do think we'll try to put in some form of a high here soon," said Brad Matthews of Roach Ag Marketing, speaking on U.S. Farm Report with Tyne Morgan. "The funds have basically record-long positions, so if there's any type of profit-taking, you can get a really quick break. That doesn't mean the market's not bullish down the road with any kind of a weather story, but in the short term, I do think we try to put a high in sometime soon."
His number? $11 November soybeans. "If we get there, I'll be making some sales."
Of course, that can be tough to hear for farmers who have already made sales based on bearish expectations for soybean prices, only to see prices continue to climb this spring.
But the roller coaster ride isn't over yet.
"There's going to be ample volatility for guys to help enhance those sales they've already made," said Craig Van Dyke of Top Third Ag Marketing. "If you are overly sold on the cash side, you do need to be looking at some kind of call approach. I would not get long this market. As volatile as it is, you're going to riding a lot of motion as a producer."
Some of that volatility could surely appear this month, as USDA's monthly crop report on June 10 and then its key Acreage report on June 30 provides key data to the markets.
"If we do start to have some real weather issues and you look at the way demand is headed and what USDA could potentially turn that new-crop carryout into with the demand we have, there's no telling how much higher beans can go from here," Van Dyke said. 
Analysts Discuss Soybeans on U.S. Farm Report