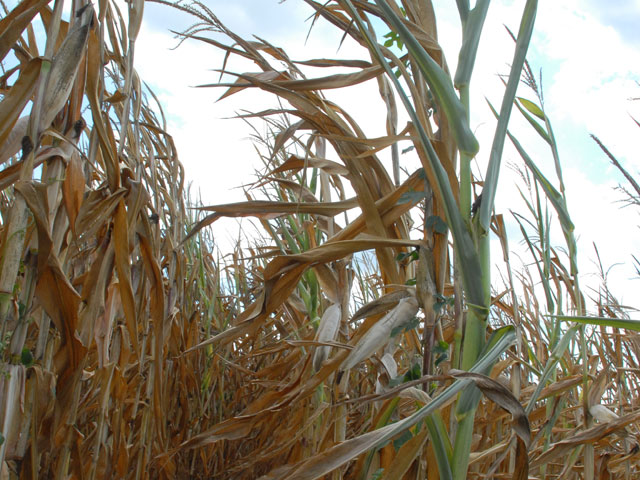 With mild weather bringing wheat out of dormancy and making farmers eager to get in the fields, does it mean that spring is on its way?
Analysts are wondering the very same thing—and how might affect prices.
"We heard from several farmers in the southern Plains who are really concerned because they've had 60-, 70- and even sometimes 80-degree temperatures pushing this wheat out of dormancy," explained Tyne Morgan, the host of U.S. Farm Report, on Saturday's show. "They say if we have a cold snap that their crop is doomed."
"That's a very big concern right now," agreed Naomi Blohm of Stewart Peterson, speaking on U.S. Farm Report. "There's a wet system coming through that's going to be dumping anywhere from 6 to 10 inches of rain, but if that cold snap should occur, there's a lot of crop that would be damaged. That would be the catalyst to finally get that price higher….There's starting to be little rumblings occurring where we're seeing maybe things aren't perfect."
One of the factors being watched by both farmers and analysts alike is the shift from El Nino to La Nina. If that weather pattern changes quickly, it could bring hot, dry weather as soon as this summer, which would certainly affect U.S. crops.
"Maybe we'll get a hot July-August and we'll get some serious fireworks in the market," said Andy Shissler of S&W Trading, speaking on U.S. Farm Report.
Those fears, if they emerge in price movements, will be worth capitalizing on, according to Brian Grete, editor of Pro Farmer, speaking on U.S. Farm Report.
"History says the market will give us an opportunity—sometimes one, sometimes two, sometimes multiple opportunities—to make these sales on price rallies, so yeah, we'll get it at some point in time," Grete said. "Think about what (farmers are) looking at coming into this growing season: Negative margins for most is what is penciling out. If you have the opportunity to sell at break-even or better, you better take advantage of it, because that's your opportunity between making a profit and not making a profit this year."
Watch the U.S. Farm Report roundtable here:
What's the weather like in your area right now?  Are you expecting a shift to La Nina this growing season? Let us know in the comments.