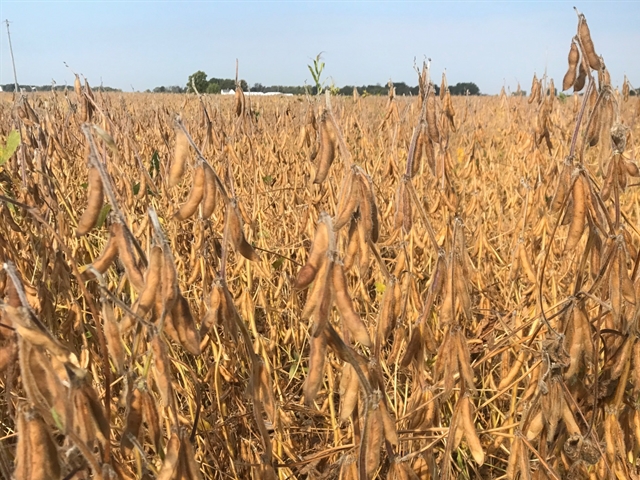 In September, the USDA forecasted soybean yields would be 49.9 bushels per acre, but in its October report, it shaved 0.4 bushels off that number. This action is causing some market analysts to believe this is the signal of a harvest low.

"It makes enough of a difference from the standpoint [that] prices shouldn't fundamentally go lower," said Naomi Blohm, senior market advisor with Stewart-Peterson, on U.S. Farm Report. "With the harvest low in place, we don't have a big reason to fundamentally rally in and of U.S. soybean numbers themselves."

Brian Basting, commodity research analyst with Advance Trading, Inc., doesn't predict price, but he said based on the odds, the harvest low is behind us.

"That doesn't mean that later on in calendar [year] '18 that we couldn't make new lows—that's what we saw in the 2016-17 crop year," he said.

It appears there hasn't been as many reports of through-the-roof soybean yields that were seen last year. Blohm thinks the soybean yield could dwindle slightly, but a whole lot.

"Last year was the crop on steroids—everything was 70 or 80 [bushels per acre]," said Blohm. "This year is such a variety that you're hearing but it's not that crazy number like last year."

Hear Blohm and Basting's full comments on U.S. Farm Report above.