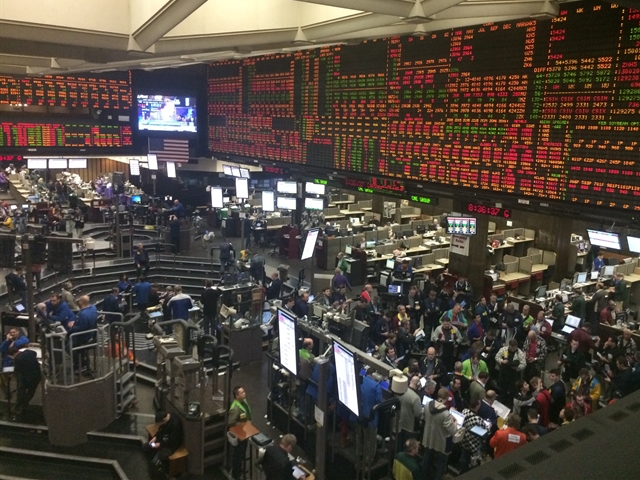 As grim as the outlook may be for grain prices, analysts say there's reason to believe prices will rally next year, thanks to weather worries, changes in currency values, fund movements and more.
"As we look at 2016 … everything seems very dark, very bearish, but I'm optimistic that there's going to be a few opportunities along the way between market structure and weather and a number of other (factors)," said Mike North of Commodity Risk Management Group, speaking on U.S. Farm Report. "There's a few things that are hiding in the bushes, so to speak, that could stick their head up and provide some opportunity, but I think we need to be smart about opportunity as we head in to 2016."
That means realistic expectations.
"We're not looking at $5 corn and $12 soybean scenarios," North said. "It may be more like $4.20 to $4.50 corn or $9 to $9.50 soybeans."
But given current prices in the $3s for corn and $8s for soybeans, growers need to be ready and willing to capture $4.20 corn and $9 soybeans if the market moves that way.
"We have to make sure we're framing up a plan to take advantage of those types of prices and then using options to give us some flexibility in the market," North said. "Look at getting sales made and look at getting some puts bought."
Watch the U.S. Farm Report segment here:
Mark Gold of Top Third Ag Marketing, also speaking on U.S. Farm Report, agreed.  
"I think there's some upside potential to these markets," said Gold.
What makes him think this? "Well, one of the big things is obviously weather. I believe El Nino is for real. Will it turn to La Nina here? That's something we'll have to watch very closely," Gold said.
He, like others, is paying attention to South America. "I believe the El Nino situation in Brazil, particularly northern Brazil, is serious," Gold said. "We've got some clients down there who are telling us how hot and dry  (it is) and how tough it is to even get crops in the ground, so I think there's some up potential in this market."
Watch the "Markets Now" segment from U.S. Farm Report here:
The analyst noted other prospects that could drive a rally.  "If we can get a break in the U.S. dollar, that's certainly going to help our export market," said Gold, who believes current low prices could spur sales.
Decisions by fund managers could also move the market upward.
"We've got the funds short," Gold observed. "Ultimately, we can rally 50 cents to 80 cents in beans just on the funds getting even. We can rally 50 cents on the corn, so I believe there's going to be an opportunity in 2016. It may not last long, but it will be there."
Watch Gold's comments on the funds here: