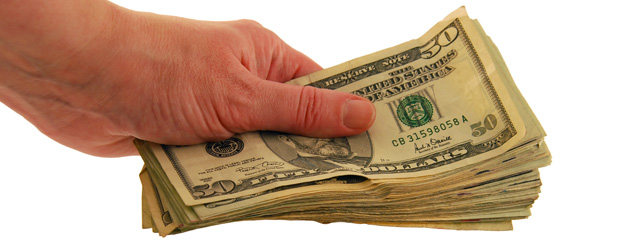 Past polls have shown that Americans overwhelmingly support GMO labeling, they just don't want to pay for it. That leads to a current challenge – no one's sure exactly how much it would cost.
Some say cost hikes at the supermarket won't exist at all. Martin Donohoe and Ray Seidler argue at The Oregonian that when the European Union began to require GMO labeling in 1997, consumer prices were not affected. Moreover, they argue, Monsanto ran ads in the United Kingdom that stated, ""Monsanto fully supports UK food manufacturers and retailers in their introduction of these labels. We believe you should be aware of all the facts before making a purchase."
Other groups remain more skeptical. Slate reported in May that recent studies estimate that GMO labeling could spike food costs anywhere from a few dollars per person all the way up to 10% of your family's food bill. That's because some consumers will not react to simple ink-and-paper changes on food labels, while others will turn away from GMO-containing products and toward more costly organic alternatives.
Meantime, recent research commissioned by the United Soybean Board suggests that U.S. soybean farmers could be hit with additional production costs of $10 to $34 per acre to raise more non-biotech soybeans to match consumer demand once GMO labeling is widespread.
According to the report, soybean farmers could sustain losses between $4 billion and $48 billion annually, depending on how much of the market converts to non-GMO production.
Do you support GMO labeling? What do you think the price tag for implementation will be? Share your thoughts on an AgWeb discussion thread tailor-made for this topic.