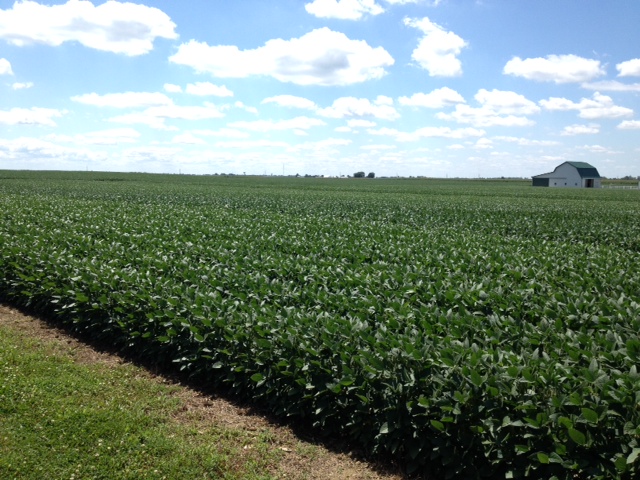 Editor's Note: This is a preview of one of the seven states the 2013 Pro Farmer Midwest Crop Tour will visit on Aug. 18-21. See the complete State-by-State Preview of the Pro Farmer Midwest Crop Tour
Indiana farmers are crossing their fingers for their crops as the summer ends this year, hoping for just another four to six weeks of good weather for both corn and soybeans.
"As we look to finish this crop, August and September make the difference for soybeans," says Shaun Casteel, a soybean specialist with Purdue University Extension. "There are lots of opportunities in the next 30 to 45 days to finish off this crop."
The situation is the same for corn. "The corn crop is telling us it's not behind schedule, but we still need 30 days of normal, coolish temperatures," says Bob Nielsen, a professor of agronomy at Purdue.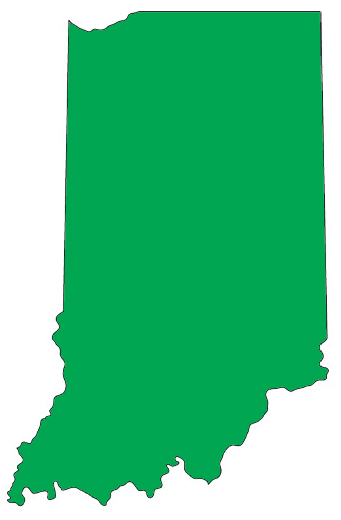 If weather conditions cooperate, then Indiana could produce as many as 1.04 billion bushels of the country's estimated 14 billion bushels of corn this fall. That state figure would represent the second record-breaking harvest in a row for Indiana; last year Indiana's corn crop surpassed 1.03 billion bushels.
Indiana corn yields are expected to average 179 bu./acre, which is a year-over-year increase of 2 bu./acre. "On a statewide basis, the crop just keeps moving along," says Nielsen. "Frankly, it's a little surprising given the heat units."
But the cooler weather has clearly put less stress on the crop. The appropriate amounts of rains the state has seen has left soil moisture not too dry and—with a few exceptions in the state—not too wet. "For the most part, the weather has just not been conducive to the foliar diseases," says Nielsen. "This has been an amazingly health crop around the state."
Indiana soybean farmers are also expected to harvest a historically large crop. USDA estimates a 279.9 million bushel crop in Indiana, which would be the third highest in the state's history. State soybean yields will likely remain steady, though, at 51 bu./acre.
Such numbers would have seemed unlikely at the beginning of the growing season. "Everything was delayed this year," says Chuck Mansfield, a Purdue Extension agronomist. "It seemed like things got off to a slow start, and the soybeans didn't look real good," with poor nodule development.
But the crop rebounded and, like Indiana corn, has seen little disease. "The soybeans look pretty good," says Mansfield. "They've grown and developed well, so there's good yield potential."
What sort of yield potential? "Soybeans are very deceiving," says Mansfield cheerfully. "I'm reluctant to hazard a guess, but I'd say above average."
For More Information
Follow the tour on Twitter with the hash tag
#pftour14
.
---