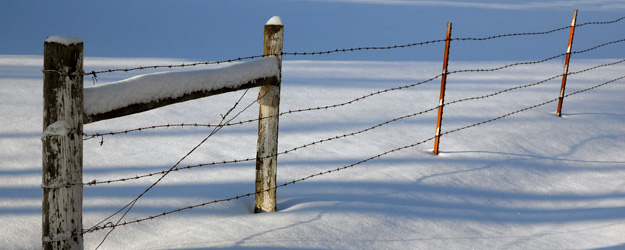 Editor's note: What should you expect in USDA's March 31 Prospective Plantings report? AgWeb.com editors are providing you in-depth looks at six key regions that will affect this year's acreage mix.
---

Farmers in North and South Dakota have options. Their land is fit to grow corn, soybeans, wheat, canola, barley, sunflowers, flaxseed or sorghum. Yet, with all of these options, corn has surfaced as the crop of choice in South Dakota and is in the top three in North Dakota.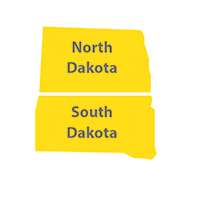 In 2013, North Dakota farmers dedicated 7.65 million acres to wheat (all varieties), 4.9 million acres to soybeans and 4.1 million acres to corn. Canola claimed 1.2 million acres, followed by barley which took up 950,000 acres. Dry edible beans, sunflowers, sugarbeets and flaxseed also grabbed a significant amount of acres.
South Dakota farmers planted 5.9 million acres of corn, 4.6 million acres of soybeans and 2.3 million acres of wheat in 2013. Sunflowers and sorghum are the other major crops produced in the state.
This year's brutal winter has left fields in the Dakotas frozen rock-hard. Soil temperatures are cold so depending on the weather in the next few weeks, soil temperature could affect when planting occurs, says Joel Ransom, Extension agronomist with North Dakota State University. He says even with below normal snowfall, soil moisture is adequate due to lots of rain.
In South Dakota, the weather outlook includes below-normal temperatures for the rest of March and April. Nathan Mueller, South Dakota State University Extension agronomist, isn't expecting an early start to planting.
"Spring wheat, oats and field pea planting will start as soon as soils are fit," he says. "However, given our deep frozen soils and recent melting of our snow cover here in mid-March, planting for spring small grains and pulse crops will not be early this year. Planting for corn and soybeans is still more than a month away depending on the weather in April."
Acreage Switcheroo?
Corn acres have dramatically increased in both North and South Dakota in the past five years. Mueller says South Dakota may add some additional corn acres this year, specifically in the west-central area of the state, if soil moisture this spring looks good. In the eastern part of the state, where most of the corn is grown, he thinks most farmers will stick with corn.
In some pockets of the state, Mueller says, there has been a strong interest in spring wheat and oats this winter. "Seed supplies for oats statewide are very tight and some varieties are now longer available because their sold out," he says. "Oat market prices have been strong plus have lower input cost than other crops." Since oats can be used for forage or grain, they provide farmers with livestock some flexibility.
In North Dakota, Ransom believes corn acres will be down from last year. "The price of corn and the price of corn inputs will deter corn plantings," he says. "I think wheat acres will probably be up as we did have a lot of prevent plant last year and those acres usually are planted to wheat."
Of course, weather conditions over the next few months will hold the upper hand. "If we were to get a cool and wet month of May, farmers could be some shift to more soybean acres," Mueller says. "South Dakota farmers have proven their ability to plant a large amount of acres in a small window when conditions are suitable."
AgWeb's Ongoing Prospective Plantings Preview Reports
March 26: The I States (Iowa, Indiana, Illinois)
March 27: The North (Minnesota, Wisconsin, New York, Pennsylvania)
March 28: The Delta (Arkansas, Mississippi, Louisiana, Tennessee)

What will you plant this year? Submit your crop plans to AgWeb Crop Comments by emailing cropcomments@agweb.com.
---