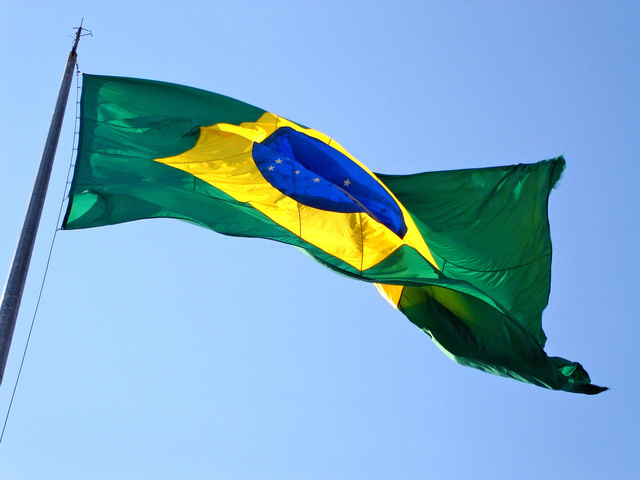 Brazil has almost run out of exportable soybeans after producing a large crop. According to a new report, the South American country hit a new soybean export record in September by shipping 4.3 million tons. Corn exports also hit a new September record with 6 million tons of the crop headed to foreign markets.



According to Daniele Siqueiria of AgRural Commodities in Brazil, China could soon be knocking on the U.S.'s door for soybeans, but that might not be the case with corn.

"We are exporting a lot of corn this year, but if we export 30 to 33 million tons of corn until January, we still have, in stocks, about 20 million tons, which is a record for us," she told Market Rally host Chip Flory.

There seems to be a corn glut on the world market that is weighing on prices. Farmers in the U.S. have been experiencing low corn prices for several years, and so are Brazilian farmers. A new ethanol plant in Mato Grosso is ramping up production to try and chew through some of the excess corn.

To combat these low prices, Siqueira says farmers are planting more soybeans. As the crop is getting ready to go into the ground, she says planted bean acres are expected to increase 2 percent.

"This year so far, 75 percent of all soybeans Brazil exported went to China," she said.

"China's more important to you than they are to the U.S.—I cannot imagine a bean market here without China buying the amount of beans that they do out of the U.S.," Flory responded.

Hear her comments on the dry growing season and Brazilian crops on Market Rally above.