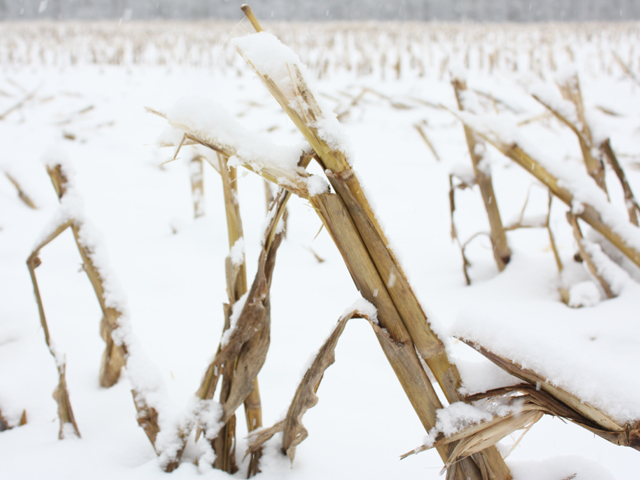 In Greek mythology, the Gorgon sisters had snakes for hair and could turn people to stone just by looking at them (you may have heard of Medusa). This week, a winter storm bearing the same name is ready to wreak havoc across the Midwest and Eastern United States.
Watch AgDay's weather forecast for Jan. 6, 2015:
"Already it is colder [than normal] across the northern half of the country," says Accuweather.com's Evan Myers. "That colder air was ushered in over the weekend. But it will get even colder over the next couple of days."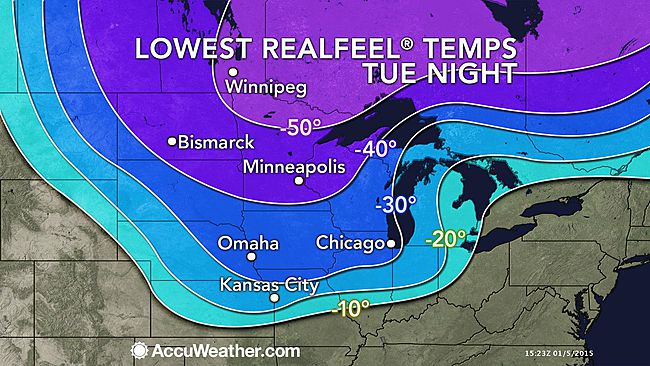 Monday morning's temperatures dipped below 0°F across the northern half of the
Plains, with readings near -20°F in parts of the Dakotas and eastern Montana. The system brings gusting wind, below-freezing temperatures and some snowfall. Wheat farmers in some areas have legitimate concern for winterkill, according to Don Keeney, senior agricultural meteorologist for MDA Weather Services.
"Snow early this week should protect wheat in northeastern wheat areas, but some damage is currently expected in eastern Nebraska, southwestern Iowa, northern and eastern Missouri, south central Illinois, southern Indiana and southern Ohio," he says. "Some limited damage is expected Wednesday morning, but the coldest conditions and bulk of the winterkill should occur on Thursday morning."
Kevin McNew, president of Grain Hedge, estimates that nearly a third of the belt will be at risk of winterkill damage.  Some areas will receive 1" to 5" of snowfall, but that won't provide adequate shelter for the winter wheat crop, he says.
The snow will be delivered from an Artic clipper Monday night into Tuesday. Major cities affected include Sioux Falls, South Dakota; Omaha, Nebraska; Minneapolis; Des Moines, Iowa; Louisville, Kentucky; Milwaukee; Chicago; Indianapolis; Detroit; Cincinnati; Cleveland and Pittsburgh.
Temperatures should begin to moderate somewhat by the weekend throughout much of the Midwest and East, while the Great Lakes and Northeast regions may not recover to normal temperatures until next weekend.
How has this winter's weather been so far in your area? Share your thoughts on AgWeb's "Winter 2014-15 discussion thread.