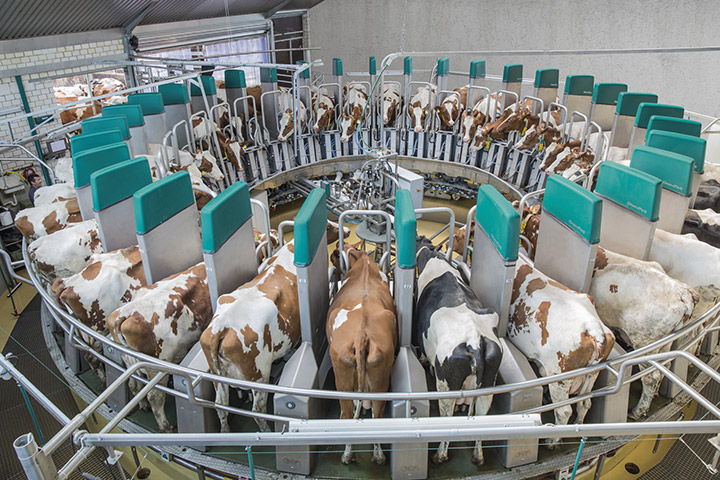 GEA Farm Technologies announced this week it was nixing the 72-stall robotic rotary in Wisconsin it had announced with much fanfare this summer. In a statement released this week, GEA said:
"During the very final planning stages of the Mlsna East Town Dairy project in Cashton, WI, the Mlsna family decided it was best for their operation to significantly increase cow numbers at their new facility, and in turn, a re-assessment of the automation that GEA Farm Technologies recommended to Nick Mlsna and his family was in order. 
"The increased cow numbers would put the total cows per hour needing to be milked over the 400 cows per hour threshold that our current robotic rotary technology can support at this time.
"Therefore, to best meet the new goals of the operation, while incorporating automation features to help reduce labor and increase efficiency, GEA Farm Technologies will install an 80-stall AutoRotor PerFormer CX360 rotary parlor equipped with a FutureCow™ teat prepping device and Apollo™MilkSystem automated post-dipping and backflush system. GEA Farm Technologies ultimately wants to bring long-term success to its customers; no matter which milking system they implement on their operation, so that they can maximize their herd's production level and meet the overall goals of their individual operation for the entire life of their parlor. 
"The DairyProQ fully automated robotic rotary parlor will officially be launched in the first part of 2015 in selected key markets."