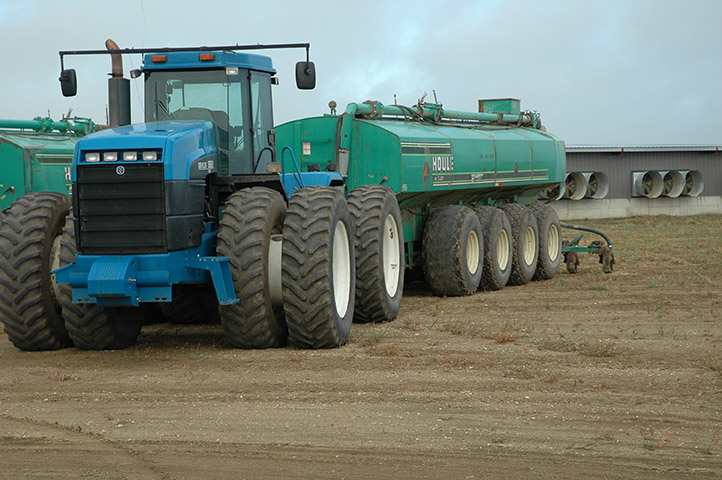 Manure is now considered a 'pollutant' under farm insurance policies in Wisconsin, the state's Supreme Court ruled yesterday.
Accordingly, if pollutants are excluded from general liability insurance policies (and most  presumably are), farmers could be held liable for any damages that occur from manure runoff.
Michael Best & Friedrich, LLP, a Wisconsin law firm based in Milwaukee, issued an advisory to clients this afternoon alerting them to the ruling. It states: "Given the supreme court's holding, farms relying on standard general liability policies may not have the insurance coverage for personal and property damage claims arising from well contamination caused by manure."
The ruling arises from a Washington County, Wis. case, in which the state Department of Natural Resources alleged that manure from a farm contaminated an aquifer and neighboring wells. The farmer's insurance company, Wilson Mutual, refused to pay damages because it had a "pollutant" exclusion in its policy.
An appeals court sided with the farmer, saying "a reasonable farmer would not consider manure to be a 'pollutant,' an 'irritant,' a 'contaminant' or 'waste.'" Michael Best & Friedrich attorneys note that none of the parties to the suit raised the issue of whether the cow manure spread on the farmer's land actually contaminated the aquifer or the wells.
In any event, the attorneys are advising their Wisconsin clients to work with insurers to determine if they need additional coverage for personal and property damage claims due to manure contamination.
Read the entire advisory here.