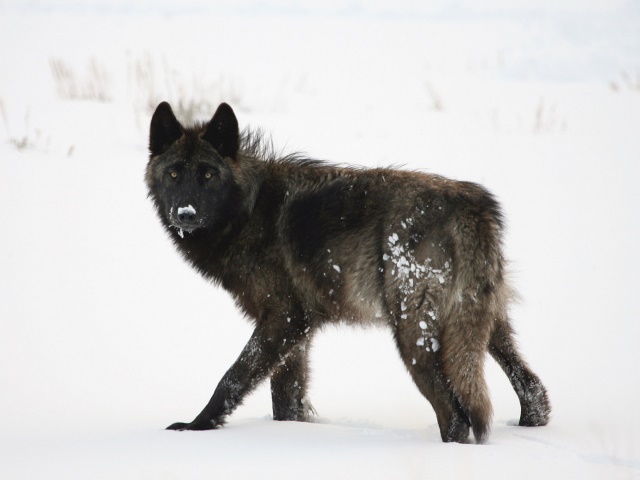 One wolf from a pack that recently attacked cows to eat them on private land near Grand Teton National Park in Wyoming has been killed and three more have been targeted to be killed, the U.S. Fish and Wildlife Service said.
The wolves have killed two adult cows and injured four calves over the last week, said Mike Foster, the Wyoming director of the U.S. Department of Agriculture, in a report published Tuesday by The Jackson Hole News and Guide. One calf had to be put down because of its injuries.
"It became clear that we need to do something," said Tyler Abbott, the Fish and Wildlife Service's deputy field supervisor for Wyoming.
The four wolves were wearing GPS collar devices that had data collected by the park linking them to the livestock attacks. Authorities plan to use traps to catch them or shoot them that had 14 members at the end of last year.
Abbot said ranchers in the area had tried some deterrents without providing further details, but the efforts were not enough to stop the attacks that are called depredations.
"We felt like everything was being done within their means to limit depredations," Abbott said. "It's at that point where we have to make a decision to do more."
Conservationist Franz Camenzind said he supports lethal wolf control as long as all other nonlethal methods have been explored but said he had unanswered questions about attempts to use nonlethal methods.
"What have they done to try to prevent this?" Camenzind asked. "Have they changed their operations at all? Have they instigated range riders? Would they accept volunteer range riders?"