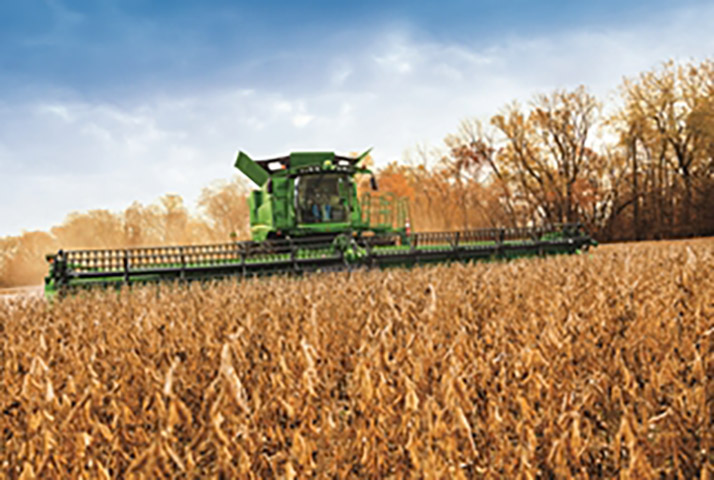 As harvest estimates continue to rise in anticipation of Friday's USDA report, farmers are facing all sorts of difficult decisions. Should they sell their corn crop, store it, or do some combination of the two? Should they market their 2015 soybean crop now, protecting themselves from the downside risk of big South American soybean crops? How do they think other farmers, in the U.S. and overseas will react to falling corn prices? And, should they plant more corn, less corn, or the same amount next year.
As a farmer and marketer, Jerry Gulke, president of the Gulke Group in Chicago, is weighing with the very same issues. He's worried that Friday's USDA report will show even more soybean acres than either the market or the USDA has been expecting. "What if it's a million more [acres]?" he says. "That would be another 45 million or 47 million [bushels] to add to the pile [of soybeans], and [the acreage] probably came out of corn."
Listen to Gulke's full analysis here:
With the U.S. harvest that large and a big crop expected from South American soybean farmers, "I think you have no chance but to have protection in 2015," says Gulke, who thinks soybean prices could drop $1 to $1.50 from their current level. As a result, he says he is 100 percent sold in beans for 2015.
Gulke is taking a different approach to corn, though. With prices at $3.80 for cash corn, delivered, without drying in Illinois and $2.28 or less in North Dakota, he's hasn't made many deals for 2015. "I don't have to sell," he says. "I've got 18 months ahead of me" to decide how to unload his stored crops for minimal pain and maximum gain.
If corn prices don't recover, Gulke says he'll probably hold back on planting corn next spring. "I'll plant beans on beans," he says, "but I'll have to hedge it off."