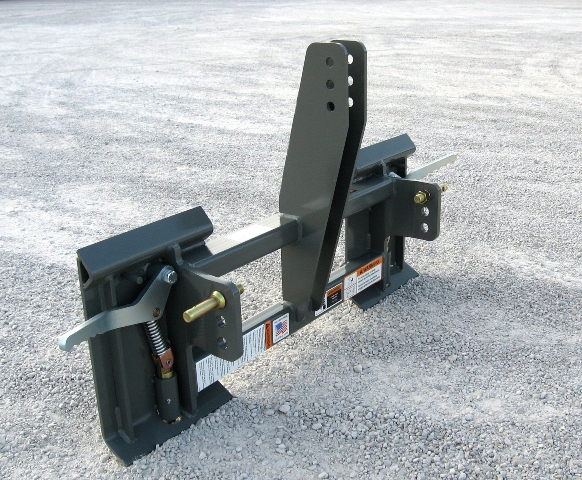 A new adapter designed to allow the operator to mount skid steer type attachments to a tractor's 3-pt hitch is now available from Worksaver, Inc.  This adapter fits category I or II hitches and is quick hitch compatible.  The 3-pt. hitch to skid steer adapter is all steel construction with plated handles, pins and springs and is shipped with Cat. I pull pins (7/8").  This unit, when paired with Worksaver's Category I hydraulic top link cylinder, helps the operator find the ideal working angle when using skid steer type attachments.
Worksaver, Inc. is a manufacturer of agricultural, industrial, commercial and construction equipment for a variety of applications for property owners, farmers, ranchers, contractors and many others.  A variety of equipment is able to fit skid steers and front loaders and tractors.     
For more information, contact Worksaver, Inc., P.O. Box 100, Litchfield, IL 62056-0100.  Phone: 217-324-5973, Fax: 217-234-3356.  Website: www.worksaver.com, E-mail: sales@worksaver.com.

Source: Worksaver, Inc.