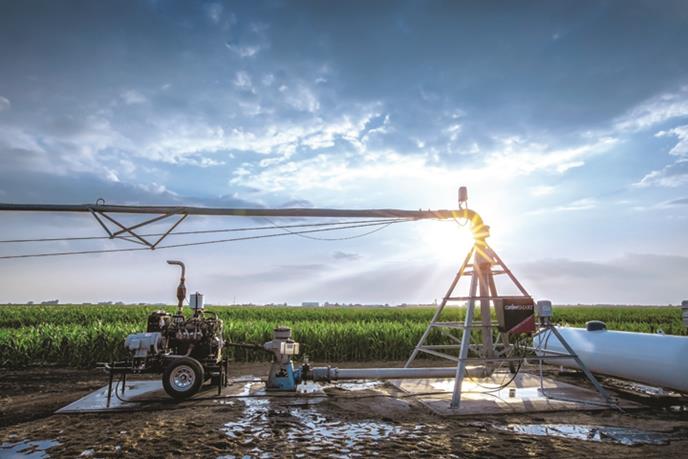 Purchasing incentives on latest cost-effective, emissions-compliant propane equipment available at next week's farm and equipment show in Tulare, Calif.
Source: Propane Education & Research Council/ Western Propane Gas Association
The Propane Education & Research Council and Western Propane Gas Association are offering World Ag Expo attendees valuable purchase incentives worth up to $7,000 toward new emissions-compliant propane irrigation engines and other propane agricultural equipment on display at the show held Feb. 10-12 in Tulare, Calif.
Exclusively during the show, farmers in attendance are invited to stop by the WPGA booth, located at West Street lots 20 and 22, to take advantage of a special $1,000 incentive toward certified propane irrigation engines.
Additionally, the WPGA offers California producers a $1,000 state incentive toward propane irrigation engines — a savings on top of PERC's national Propane Farm Incentive Program, which grants participants $400 per liter of fuel displacement, up to $5,000. Additional incentives worth up to $5,000 are available for other propane ag equipment, including grain dryers, ag heaters, generators, and more.
"Clean, American-made propane can help California producers meet strict air-quality regulations while cutting their energy costs," said Cinch Munson, PERC's director of agriculture business development. "Nationally, our Propane Farm Incentive Program has shown that propane irrigation systems are cost-effective, reliable, and can conveniently meet strict emission regulations when compared with costly Tier 4 diesel systems. With special incentives now available, it's the perfect time for farmers to take advantage of cost-saving propane irrigation technology."
New propane engines, built for high-power applications and deep-well pumping, are a cost-effective alternative to Tier 4 diesel engines. Participants in the Propane Farm Incentive Program report cutting their fuel costs by 56 percent per hour by switching to propane irrigation versus similar diesel engines. Propane-powered irrigation systems also produce 11 percent fewer greenhouse gas emissions than diesel systems, and 24 percent less than gasoline-fueled systems.
The WPGA lot will showcase propane irrigation products from a variety of manufacturers, including the new EPA-certified, 9.1-liter irrigation engine by Origin Engines, rated for 95-190 horsepower. The engine was designed to fill a gap between Origin's popular 8.0-liter and 10.3-liter propane engines.
California Clean Air Technologies' dual-fuel propane diesel retrofit system will also be on display. The dual-fuel system offers producers flexibility when choosing energy sources, while still reducing fuel costs and emissions with propane. Dual-fuel engines qualify for a $4,000 incentive through the Propane Farm Incentive Program.
The WPGA lot will also feature propane-powered technologies for the farm and home, including a Ford propane-autogas-powered truck from Roush CleanTech, a Kubota commercial mower, a Generac portable generator, a Rinnai tankless water heater, and more.
Details about the Propane Farm Incentive Program and eligible equipment are also available online at propane.com/farmincentive.