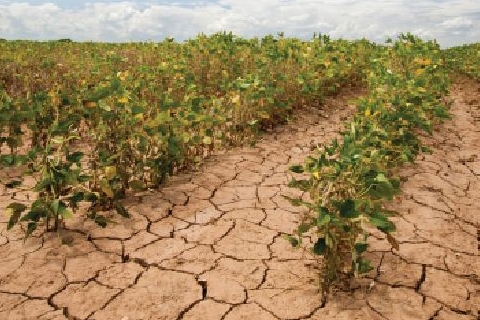 An agreement between the U.S. and China to curb greenhouse-gas emissions won't slow global warming enough to prevent extreme weather that damages crops, World Bank Group President Jim Yong Kim said.
President Barack Obama committed the U.S. to cut emissions more quickly under the deal, announced Nov. 12 in Beijing with Chinese President Xi Jinping. For its part, China pledged for the first time to cap its emissions.

The accord won't prevent global temperatures from rising by 2 degrees Celsius (3.6 degrees Fahrenheit), an increase scientists expect to drive a spike in extreme weather events, Kim said.
"There's a lot more optimism now than there was before the agreement, but there's still a tremendous amount of work to do," he said on a conference call.
---
Strong Dollar Challenges U.S. Ag Exports
---
Global emissions are growing about 2.5 percent a year, a pace that will probably cause the 2 degree threshold to be breached within 30 years, according to a World Bank report on climate change released today.
That would lead to lower crop yields, an increase in extreme heatwaves and a spike in tropical storms from rising sea levels, the World Bank said.
Hardest Hit
The world's poor will be hit hardest by the changes, which may trigger major migration shifts as people flee arid regions. The report comes as the United Nations prepares to convene climate-change talks in Lima, Peru, starting Dec. 1.
Under the new target set by Obama, the U.S. would cut greenhouse gas emissions to 26 to 28 percent below 2005 levels by 2025. The previous U.S. target was to reach a level of 17 percent below 2005 emissions by 2020.
Xi committed China to begin reducing its carbon dioxide emissions by about 2030. The two nations account for more than a third of global emissions.
---
Want more? AgWeb readers are sharing fresh marketing insights every day. Click here to join the conversation or to start your own.