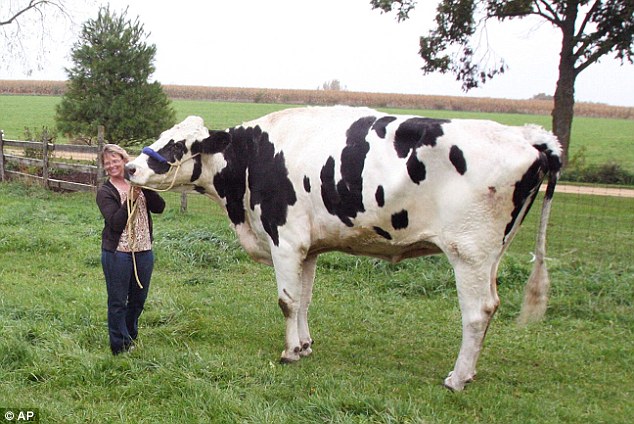 She might not be the prettiest cow you've ever seen, especially by World Dairy Expo standards, but she is tall. A gangly Holstein cow by the name of Blossom has been officially recorded as the world's tallest cow at 6'4".
Weighing in at 2,000 lb. or there-abouts, Blossom is 13 years old and has officially entered retirement, says her owner, Patty Hanson, Orangeville, Ill.
Blossom's achievement will be recognized in the 2016 edition of "Guiness Book of World Records."  For more, click here.