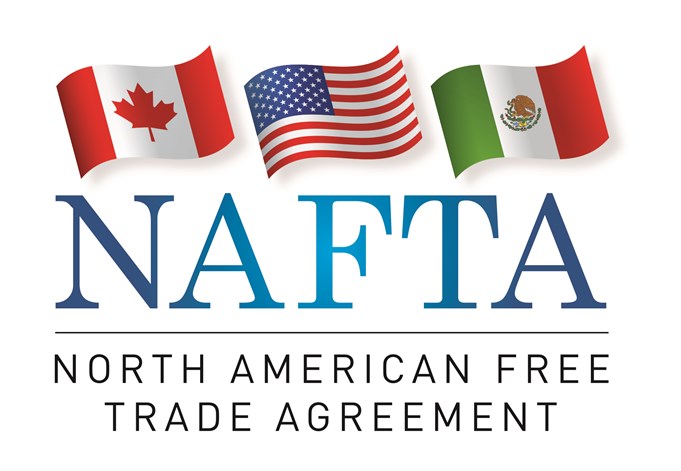 President Donald Trump has been stressing the importance of fair trade, and in order to get fair trade, he has threatened walking away from the North American Free Trade Agreement (NAFTA).

On Wednesday, renegotiation talks resumed in Mexico with delegates from Mexico, Canada and the United States, and final talks have been pushed into 2018.

U.S. Commerce Secretary Wilbur Ross said that striking a new deal by early 2018 will be enormously complex. Ross said ag leaders are making negotiations more difficult because the groups are voicing more concern over the direction of the NAFTA 2.0 talks.

"As one special interest group, say agriculture, for example, gets nervous, they start screaming and yelling publically," said Ross.

Former secretary of agriculture Tom Vilsack, now president and CEO of the U.S. Dairy Export Council, says nixing NAFTA isn't an option.

"The responsibility for the administration is to figure out creatively how to get the job done and they were right to raise the issue of modernizing and renegotiating NAFTA, but now they have to bring it home," he said at the Farm Journal MILK Business Conference earlier this month.

This sentiment is echoed by economists, saying walking away from the trade deal that has been in place for 25-years would do serious harm to the U.S. agriculture industry.

"Without NAFTA, we're looking at the 1980s, and I have to agree with [Dave Cole, who originally made that statement]," said Jackson Takach, Farmer Mac economist. "NAFTA is a big part of our trade package. NAFTA delivers a lot of ag export markets, and without it, I think we're going to see a pretty significant decline in sales and revenues for our farmers."

Earlier this month, Secretary of Agriculture Sonny Perdue said the USDA is making contingency plans if the U.S. decides to scrap the trade agreement.

Watch the full story on AgDay above.
11/16/17 Commerce Secretary Says Ag Partially to Blame for NAFTA Talks