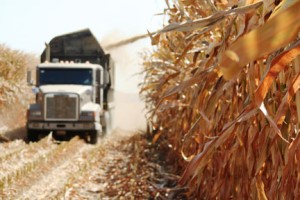 Global food prices fell to a six- month low in July as costs for grain tumbled on prospects for ample harvests, the United Nations said.
An index of 55 food items dropped 2.1 percent to 203.9 points from 208.3 points in June, the UN's Rome-based Food & Agriculture Organization said in an online report today. Corn entered a bear market last month on the Chicago Board of Trade with U.S. crops developing in good condition, raising speculation that production will climb to a record.
"While meat prices rose for the fifth consecutive month and sugar remained firm, sharp declines in grains, oilseeds and dairy quotations pushed down the FAO food price index," the agency said. Lower grain prices were "a reaction to excellent production prospects in many major producing countries and to the anticipation of abundant exportable supplies."