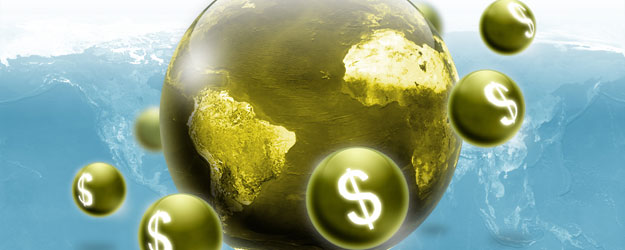 World food costs fell for the first time in three months in April as dairy, sugar and vegetable oil costs declined, the Food & Agriculture Organization said.
An index of 55 food items dropped 1.6 percent to 209.3 points from 212.8 points in March, the Rome-based FAO wrote in an online report today. Prices are down 3.5 percent from a year earlier. An index of dairy costs slid 6.3 percent on increased production in New Zealand and improving prospects for output in the Northern Hemisphere, the United Nations agency said.
"The dairy market seems to be tempering on prospects of better supplies coming in," Abdolreza Abbassian, a senior economist at the FAO, said in a telephone interview yesterday. "Production is rising, which I think is the market's response to the higher prices that we had seen earlier in the year."
Class III milk futures on the Chicago Mercantile Exchange are down about 6.5 percent since reaching a record last month amid drought in California and increasing demand from China. Milk collection across New Zealand, the top dairy exporter, rose 6.3 percent in the 10 months through March, compared with the same timeframe a year earlier, according to Fonterra Cooperative Group Ltd.
An FAO index of vegetable oil prices dropped 2.8 percent in April to 199 points, spurred primarily by a drop in palm oil, according to today's report. Palm oil futures fell to a three- month low today in Kuala Lumpur amid rising inventories in Malaysia, the second-biggest producing country.
Pork Prices
World sugar prices fell 1.6 percent in April to 249.9 points on FAO's index, amid ample supplies from countries including Thailand, India and Australia, the agency said. The FAO's index of meat prices increased 0.4 percent during the month because of higher pork prices stemming from a disease outbreak in herds in the U.S, according to the report.
An FAO index of grain prices rose 0.5 percent last month to 206.9 points, the highest level since July, according to today's report. Wheat prices have rallied 21 percent this year on the Chicago Board of Trade, the global benchmark, amid dry weather in the U.S. Great Plains and concern that unrest between Ukraine and Russia would disrupt shipments. Corn futures have climbed 22 percent this year in Chicago.
"The monthly increase was less pronounced than those registered in February and March" for grain prices, the FAO said in today's report. "Weather conditions improved in the United States and tensions in Ukraine had little effect on the country's pace of grain shipments."