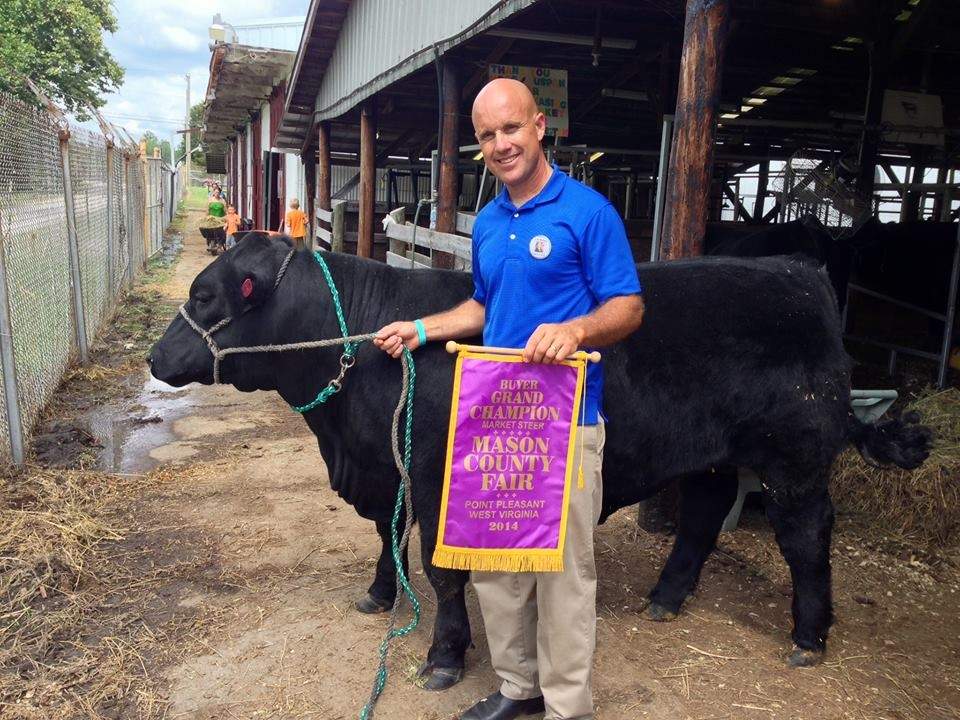 A West Virginia lawmaker says buying a steer is a good use of campaign funds.
Delegate Jim Butler, R-Mason, listed a 1,335-pound steer as an expense on his latest campaign finance report. Butler and Delegate Scott Cadle, R-Mason, bought the steer, named George VI, in August at a livestock auction at the Mason County Fair. They bid $5 a pound, or $6,675.
George VI was named the fair's grand champion steer.
"The benefit for me is it's advertising," Butler told the Charleston Gazette. "They announce your name at the fair that you bought the grand-champion steer. You get a lot of publicity."
The steer later was sent to a meat processing plant. Butler said he had his share of the meat ground up. He donated some of the meat to a senior center in Point Pleasant and to a food bank in Henderson. He plans to donate the remaining meat to another charity.
"We just billed it as an expense, just like any other expense," said Butler, who is seeking re-election. "It's just like buying hamburger for a campaign cookout. This is just another kind of hamburger I guess you might say."
Cadle didn't list George VI on his latest campaign finance report.
State election law allows livestock purchases, as long as the proceeds are for a charitable, educational or cultural event, said Amber Epling, a spokeswoman for the Secretary of State's office.
"In most instances the candidate bids on, or buys, some item — something usually like an autographed football or a donated firearm — and then gives the item back to the event for rebid or resale," Epling told the newspaper.
The fair's auction raises money for youth programs, including 4-H.
"What better way to spend campaign money than to help out the fair, help out 4-H, help out a kid," Butler said. "To me, it's a lot better way of using campaign money than doing a negative TV ad."
George VI was not Butler's first campaign livestock purchase. In 2012, he listed a hog as a campaign expense. His campaign finance reports that year show a $65 "livestock purchase" and $300 for "BBQ a hog," the newspaper said.
Butler said buying livestock is campaign money well spent. If he is re-elected, he said he likely will buy more livestock at the county fair in the future.
Butler also bought a prize-winning goat at this year's fair but he charged the purchase to his business, Cherry Excavating. He said the goat, named Cottonball, is a pet.