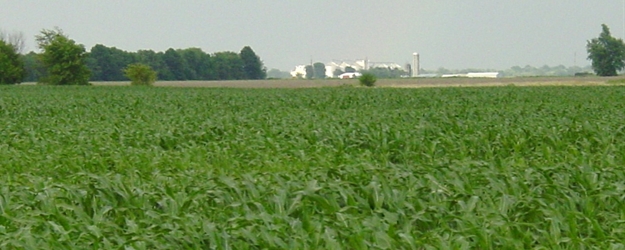 Although some Midwest corn and soybean fields proved disappointing in light of record yield expectations, many suggest this year's crops will be big. Yet in some pockets of the Corn Belt, farmers face cool weather and weed pressure going into harvest, note directors of the Pro Farmer Midwest Crop Tour.

"The cool temperatures we've had have slowed the crops down," notes Chip Flory, Market Rally radio host and director of the crop tour's western leg, referencing crops in Nebraska. "We just don't know how this combination of weather will finish out this corn crop."

Illinois proved most impressive with "extreme consistency" in corn stands and corn yield gains of 15.5% year-over-year, notes Brian Grete, Pro Farmer editor and director of the crop tour's eastern leg. Additionally, the state's soybeans saw a pod count boost of more than 16% year-over-year for a 3'x3' plot. Iowa fields, meanwhile, appear to be experiencing considerably more variability. 

Other states to boast yield gains include Ohio, where corn yields could be 6% up from 2013. Yet field to field totals varied. In one case, two fields just 12 miles apart had estimated yields of 141 bu. per acre and 287 bu. per acre, respectively. 

Rumors of double-ear stalks are unlikely to have a major impact on overall bushel counts. 

"I think that Mother Nature has taken care of that over the last two to three weeks with the lack of rainfall in these areas," causing plants to dedicate their resources to the dominant ear, Grete explains.

As the growing season ends, producers will keep watching for the extra warmth and rain needed in many places to close out what should be a solid crop of corn and soybeans.
---
Order your copy of the official 2014 Crop Tour Scout Report for just $99!
Get all of the data, outlooks and breakdowns.
To order, call: 1-888-833-8187
---

Pro Farmer corn and soybean crops are estimated in a range. For corn, Pro Farmer puts a /– 1% on its crop estimate. For soybeans it's /– 2%. *In bu./acre. **Third corn column shows Tour-calculated yield in bu./acre; right column is adjusted for crop maturity and other factors. ***Soybean pod counts are calculated based on a 3'×3' area.