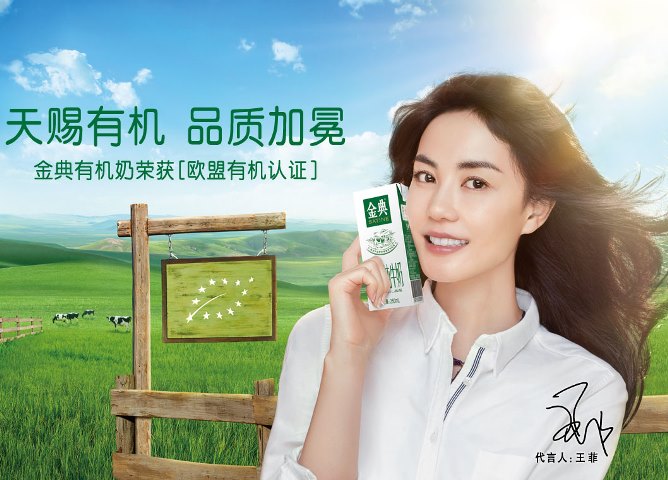 Inner Mongolia Yili Industrial Group Co. jumped by the trading limit after it announced a 4.6 billion yuan ($680 million) stake purchase in China Shengmu Organic Milk Ltd., a move which could help the country's leading dairy producer win over increasingly affluent consumers seeking healthier food options.
Hohhot, China-based Yili also plans to raise as much as 9 billion yuan via a private placement for four investments, including the 37 percent stake deal for Hong Kong-listed Shengmu, it said in a statement to the Shanghai stock exchange late on Friday.
Yili shares rose 7.3 percent to 17.29 yuan by the close of trading in Shanghai on Monday, after rising by as much as 10 percent. Shengmu, which says on its website it is China's largest organic milk company, requested a temporary trading halt Monday. Hong Kong's stock market was closed Friday due to a typhoon.
China's milk companies have sought to win back customers including with new products, and collaborating with dairy producers based outside China after confidence in the industry was hit by a series of food safety scandals. In 2008, a case involving melamine-tainted milk in 2008 that was blamed for the death of infants led buyers to shun Chinese dairy products.
"China's appetite for organic milk will likely rise rapidly in coming years," said Thomas Jastrzab, a Bloomberg Intelligence retail analyst. "Yili's investment in Shengmu Organic Milk should help it better capitalize on this trend, particularly as it seeks to win over more affluent urban consumers."
High-End Market
Yili is China's top dairy company by retail sales, with 22.3 percent of the 350 billion yuan market for products such as drinking milk, cheese, yogurt and sour milk drinks, according to Euromonitor International. It's followed by China Mengniu Dairy Co. with 17.3 percent share and Hebei Yangyuan Zhihui Beverage Co. with 5.2 percent. Shengmu has a 0.7 percent share.
Shengmu is the only Chinese dairy company to produce certified European-standard organic milk, according to Haitong International Securities analyst Nicolas Wang. "This helps Yili improve its brand equity in the high-end segment, where its rival Mengniu currently has the advantage," he said via telephone.
Yili is offering to buy 2.35 billion shares of Shengmu from shareholders including Greenbelt Global Ltd. at HK$2.25 each, according to a statement. That's 7.4 percent below Shengmu's closing price on Oct. 20. The deal could trigger a mandatory offer and holders of a further 2.31 billion shares are likely to accept, according to Yili, giving it about 73 percent control of the organic milk-maker.
Shengmu shares have jumped 33 percent so far this year through Oct. 20, while Yili had fallen 2 percent this year through Sept. 14, before trading was suspended.
Yili is also using proceeds from the placement to invest about 1 billion yuan in an operations center, 538 million yuan in a dairy production line in New Zealand, and about 2.5 billion yuan in a project to improve the quality of dairy products in mainland China, according to its statement.