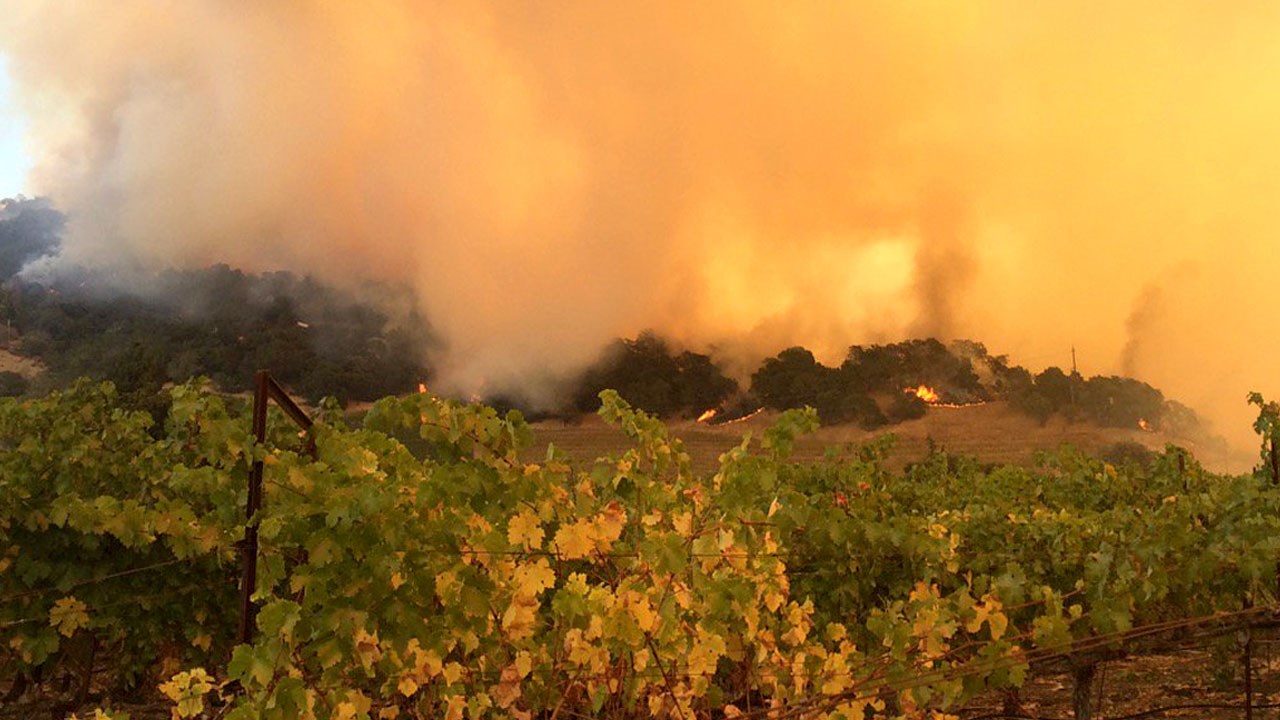 Charred hills are remnants of a devastating wildfire in California's famed wine country. The fatal wildfires in Northern California destroyed 7500 homes and other building in its path. While the damage to agriculture isn't as severe, the fire spanned across 115,000 acres. Some of those acres home to California's most prized grapes.
"Less than 1 percent of the winemaking capacity burned," said Daniel Sumner, economist and professor at University of California, Davis. "The interesting thing we're looking at now and what people should recognize is that the grapes that hadn't yet been harvested, tended to be the highest price Cabernet Sauvignons."
Sumner says those grapes produce the kind of wine many aspire to consume. It's an expensive, high quality wine that often sells for an average of $100 per bottle. With such a high caliber wine, it means wine makers can't sacrifice the quality by using lower-grade grapes.
"These are the kind of wines that nobody will use a second quality grape for," said Sumner. "Some of those cabernets that were still in the field were damaged with something called 'smoke taint'. You can remove the smoke taint, but you can't remove it without removing some of the characteristics that make those grapes $700 a ton and those wines $100 a bottle."
Sumner says the result will be a much smaller high-quality vintage selection for the 2017 Cabernet Sauvignons. That doesn't mean all the wine is ruined, but the wildfires wiped out a large portion of this year's cabernet sauvignon crop.
"I'm talking about these very premium wines, which is a lot of revenue, because they're so expensive," said Sumner.
Wine producers and makers are facing not only potential financial burden from grape losses, but also from missing out during peak tourism season. Tourists flock to California's wine country in the fall, to get a glimpse of Northern California's beauty, while indulging in popular wines. However, this year's numbers are down. Most wineries in Napa and Sonoma counties were spared from the fire, and now those wineries are taking to social media to invite tourists out with a simple message: we are open for business. 
11/22/17 California Vineyards After Napa Valley Wildfires