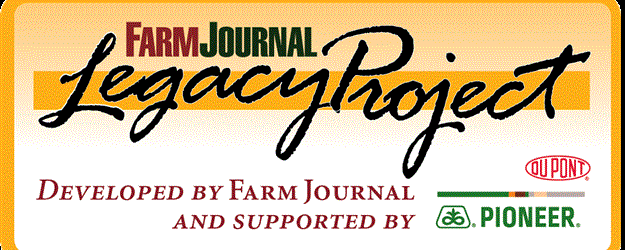 Compile these documents to be ready for the unexpected
You likely dream of passing down your farm and legacy to the next generation. But what are you doing to prepare for that handoff?

Succession planning is more than a will. It involves a portfolio of vital documents, constant communication and a purposeful knowledge transfer.

"This process doesn't have to be overwhelming," says Polly Dobbs, an attorney with Starr Austen and Miller in Logansport, Ind. To help frame the issue, Dobbs says farmers should ask themselves: What if I get hit by a bus?
---
Bonus Content
Download a worksheet to help you create a master file of important documents and contact information.
---
"Draft your succession plan like that life-changing event is going to happen tomorrow," she says. "The hard work comes in establishing the foundation for your plan based on today's circumstances—the tweaks are easy as things change down the road." For example, Dobbs says, if your grandson is still playing with toy tractors in the backyard, don't draft your plan to hinge on him taking over the farm operation. "When he's ready 17 or so years from now, tweak your plan," she says.

To see if the next generation is armed with the information, leadership and documents needed to run the farm, David Marrison, Ohio State University Extension educator, suggests playing opossum. "Leave a note on the door and take off for several weeks," he says. Even though different generations work side-by-side each day, there is a lot the successors don't know, he adds.

"A transition should be gradual," Marrison says. "A lot of times we make a transition so slow that the next generation loses interest."

Start your knowledge transfer by introducing your heirs to your farm's key contacts. These can include everyone from your accountant, dairy cooperative representative, attorney and doctor.

Make a list of these contacts and tell everyone where to find it. "We hung this list up in our dairy barn," Marrison says. "Nothing is worse than digging for documents when you need them. I know we have things hidden in the ceiling, safety deposit box, suit coats, etc." 
The Essential Documents
Most farm families have fits with succession planning, says Polly Dobbs, an attorney with Starr Austen and Miller in Logansport, Ind. Use these legal documents to transfer farm ownership to the next generation. "Make sure these documents are up-to-date and reflect your current goals," she says.

Will: A legal document that communicates a person's final wishes, as pertaining to possessions and dependents.

Revocable Trust: A trust established during a grantor's lifetime is used for the placement of some or all of a person's property to avoid probate administration.

Durable Power of Attorney: A legal document that enables an individual to designate another person, called the attorney-in-fact, to act on his or her behalf if the individual becomes disabled or incapacitated. This document will avoid the need for a court proceeding to establish guardianship.

Written Operating Agreement, Partnership Agreement or Bylaws: A set of standard operating procedures and management policies designed to maintain the operational integrity of a farm. It may include a decision-making process, income/expense management, ownership transfer and other terms and conditions. Note: LLCs require operating agreements, partnerships require partnership agreements and corporations require bylaws.

Shareholders Agreement or Buy/Sell Agreement: A formal agreement facilitating ownership transfer based on triggering events like death, disability, bankruptcy or divorce.