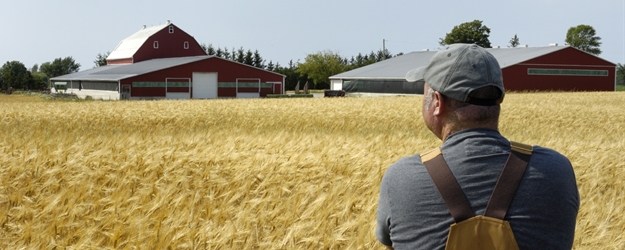 For farmers, succession and estate planning are very personal matters. Each operation is unique, as are the possible solutions and methods for a farm's transition.
Not knowing where to start the process keeps many farm families from leaving the starting blocks. "Most families just don't know what questions to ask," says Joe Kluender, a third-generation farmer and president Farm Family Dynamics, which specializes in estate planning, farm transition plans, farm family business organization and strategic planning.
Kluender says a great way to make the succession planning process less overwhelming is to attend a succession planning event, such as a Farm Journal Legacy Workshop. "You'll have an opportunity is to not only listen to experts talk about the planning process, but also hear questions from other farmers," he says. "Being in a group situation is a really powerful experience—you'll find out you are not alone."
Succession planning is not just about handing over the assets, Kluender says, it's also about transferring knowledge. As soon as farmers identify their successors, he advises them to include the successor in management conversations. "Also mentor your successor on how you make decisions on the farm," Kluender says. "Transparency is important."
This is especially important in communicating with landlords. Many times a landlord has a great relationship with a long-time tenant, Kluender says. But, if that tenant's successor hasn't spent time with the landlord, the landlord may feel uneasy about the transition. Be sure to introduce your successor to all your landlords, as well as other key people you do business with.
Kluender, who lives in southern Minnesota, farmed for 25 years. But, his children chose not to farm, so one of his young neighbors is farming his land.  "I've been through all of the emotional sides of the issues I work with families on now," he says.
His quick-hit checklist for succession planning success is:
Ask for help from trusted advisor.
Include all of your advisors in major decisions.
Start the process early (don't wait until you're ready to quit farming.)
Make sure your successor is totally prepared to handle a family business.
---
UPCOMING EVENTS
At these events, you will receive hands-on training from multiple speakers who are experts in succession planning, tax and legal issues. Learn more. 
July 6 in Loveland, Colo.
July 7 in Lexington, Neb.
July 9 in Watertown, S.D.
July 10 in Clear Lake, Iowa
July 22 in Paducah, KY
Nov. 17-18: Legacy Conference in Indianapolis, IN
Dec. 8 in Dallas, Texas
Dec. 9 in Little Rock, Ark. 
See the full 2015 lineup of events.