Published on:
14:24PM Nov 06, 2014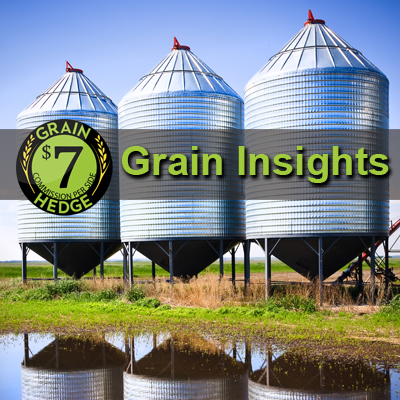 Export sales for corn and wheat missed expectations, but soybeans beat expectations significantly by reporting 1,609,900 MT which is well above the analyst expectations between 900,000 and 1,100,000 MT. Soybeans sales were up 28 percent from the previous week with the majority of the sales going to China. These strong sales are likely to lift soybeans in the early part of the trade. Soymeal recorded net cancellations of 123,700 MT.
Wheat export sales showed only 265,800 MT were sold between October 24-30th, which was down 40 percent from the previous week and missing analyst expectations of between 325,000-525,000 MT. Yesterday, GASC announced that France and Ukraine won the international wheat tenders showing that U.S wheat is struggling to maintain competitiveness on the global market.
Corn sales were recorded at 478,200 MT which missed analyst expectations of between 600,000 MT and 800,000 MT. Export sales were down two percent from last week's levels. 
The U.S. Dollar Index is once again surging higher this morning, up 0.30% in the early going on the December 2014 contract. Good U.S. economic data released this morning is being cited for the strong move. U.S. productivity grew 2% in the third quarter and jobless claims fell 10,000 during the week ending November 1st. This was the eighth straight week jobless claims have been below 300,000 and signal a strong October for hiring.
The most recent GFS model runs point to a drying pattern developing over Northern Brazil in the next 7 days. European weather models still point to a normal to slightly dryer pattern developing. Rain fall totals in Northern Brazil are at just 110 mm since June compared to 160 mm average for the time period. Dry conditions have severely delayed planting. Mato Grosso Institute of Agricultural Economics estimates that planting is 40% complete compared to last year's pace of 71.5% this week in November.